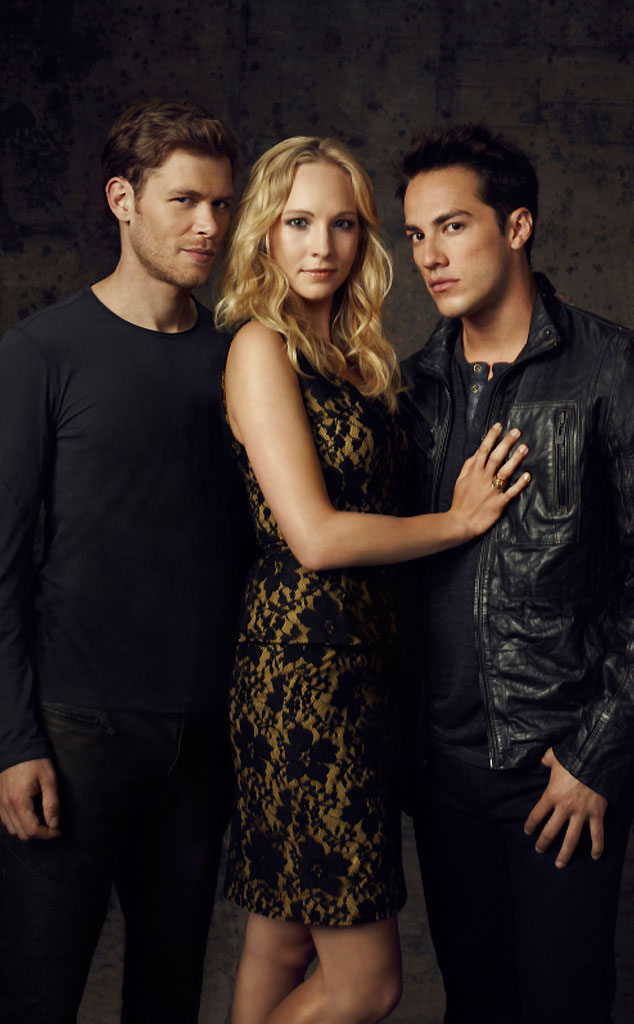 Justin Stephens/The CW
Hell hath no fury like a hybrid scorned!
What better way to celebrate The Originals' full-season pick up than with a crossover, right?! The CW's breakout drama will welcome its first Vampire Diaries star in the form of Tyler (Michael Trevino), the only other hybrid in the world who's out for revenge against Klaus (Joseph Morgan), he who taken everything from him. (Killed his mother and some of his friends, tried to steal his girlfriend, etc.) But Tyler is a different kind of monster now, hardened by everything he's been through, so much so that he broke up with Caroline (Candice Accola), choosing revenge over her. ("Idiot!" screams everyone, as everyone knows Caroline is the best.)
And because we were just so darn excited for Tyler to break bad on The Originals, we headed to the series' Atlanta set to get some scoop on his highly anticipated debut in New Orleans straight from Michael Trevino, Joseph Morgan and Phoebe Tonkin!