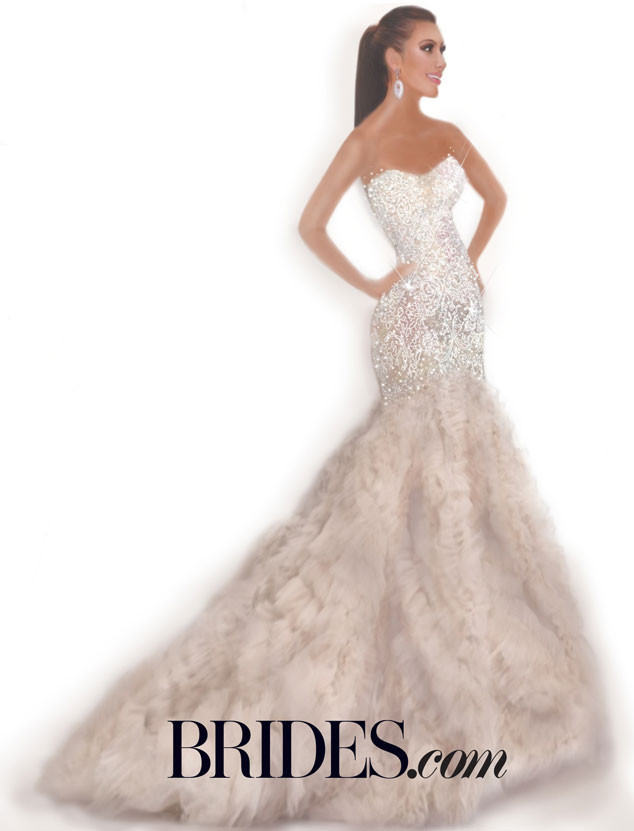 Brides.com
With Kim Kardashian and Kanye West's wedding looming in the near future, it's safe to say that we're not the only ones eager and excited for the spectacular celeb-studded event.
After all, if her elaborate proposal and brilliant diamond ring are any indication, her big day is bound to be a monumental occasion in every way.
And given that the reality star is as stylish as they come, we have high hopes for the wedding gown of the century!
This is Kim Kardashian, after all.