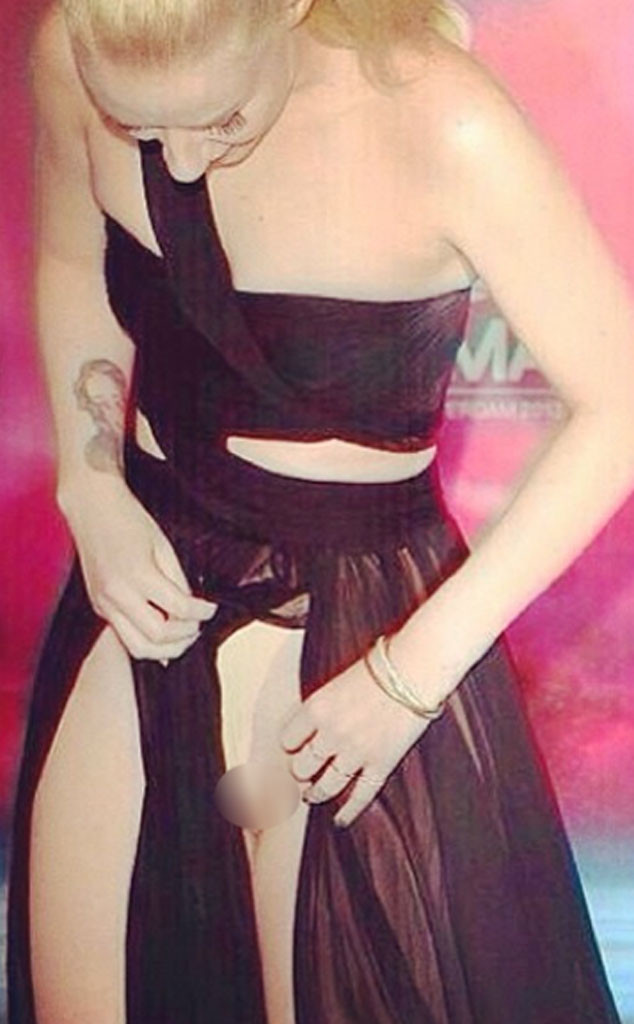 Instagram
If Sunday night's MTV EMAs are any indicator, skin is definitely in.
Take Iggy Azalea, for example. The Aussie rapper flaunted a little more than she bargained for as she strutted her stuff on the red carpet.
Dressed in a black gown that had splits up to her waist, Azalea's lady bits (err, camel toe?) seems to show through her nude underwear.
But don't get your panties in a twist just yet (sorry, had to).
The 23-year-old claims that no one got a few full of the goodies. In fact, she took to Twitter to clarify exactly what viewers saw.
"Lol! That's my ass from the front not my p---y!!!! Bahahaha! I glued my panties to my p---y before I went out I'm not that stupid," she said. "Enjo it tho"
"#AssSoPhatYouCanSeeThatThangFromTheFront #FlatButtsCantRelate," she added.