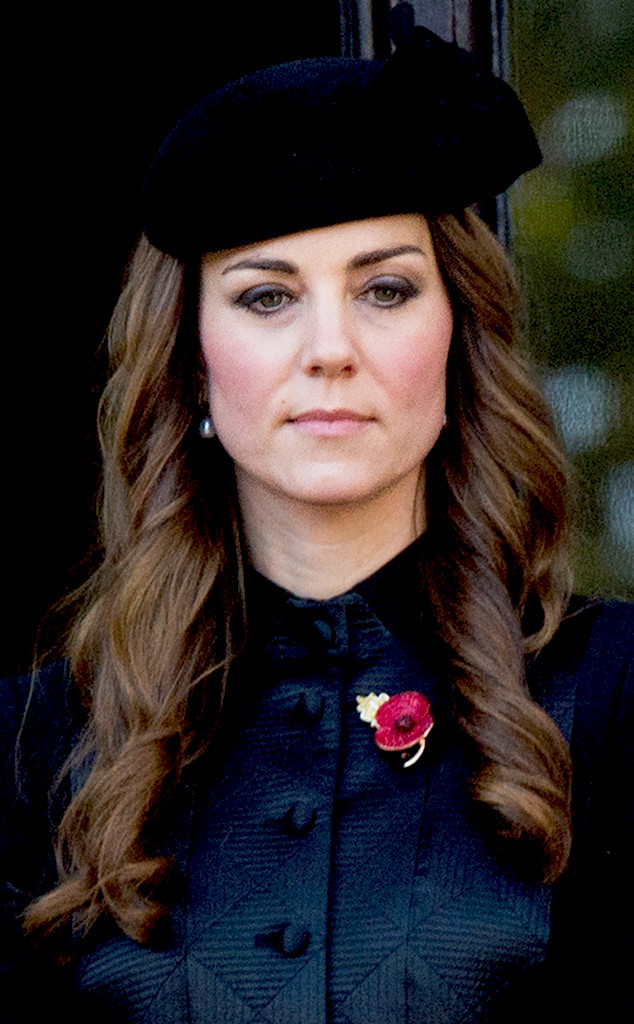 Samir Hussein/WireImage
What's a duchess to do in between dye jobs? Why throw on a beret, of course!
Kate Middleton did just that—hiding her gray roots from sight—when she attended a Remembrance Sunday ceremony at the Cenotaph war memorial in Central London on Nov. 10.
Fittingly enough, Kate's cover-up chapeau is, per WhatKateWore.com, the "Fairy Tale" hat from Sylvia Fletcher for Lock and Company. (Sadly, this is no longer available for purchase.)
It was just days before (on Thursday, Nov. 7) that Prince George's 31-year-old mom let her slightly ashen roots show during a Poppy Day event in London. To be fair, though, with an infant son, a jam-packed schedule of royal events and everything else a new mom/princess has to juggle, how on earth would she have time to pay a visit to the salon?!