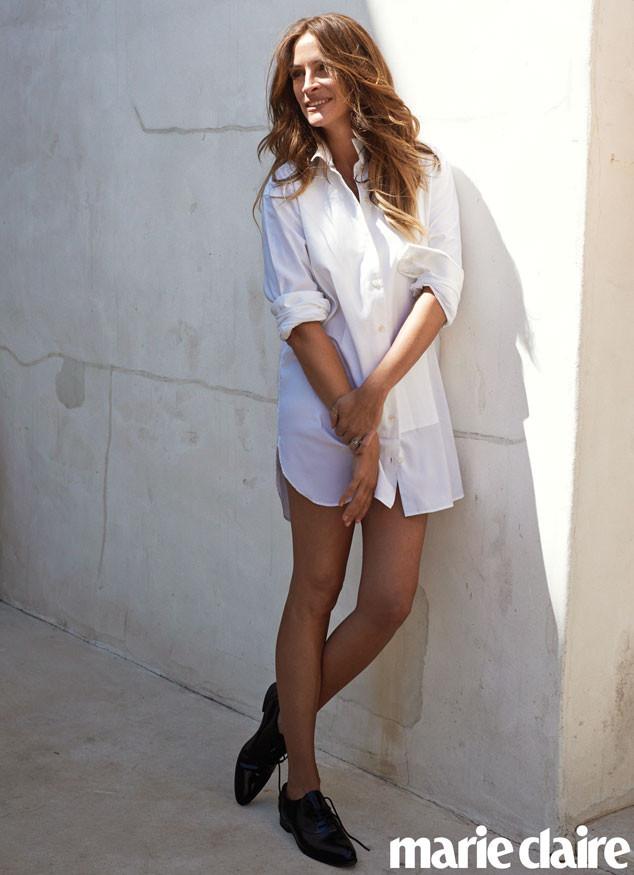 Cedric Buchet/Marie Claire
Julia Roberts is a lot of things to a lot of people, but there are two things she's definitely not: a narcissist and a masochist. Covering the December issue of Marie Claire magazine, the Oscar-winning actress and married mother of three says she's made a conscious decision to remain a luddite.
Unlike her peers, the Roberts doesn't use Facebook, Twitter or Instagram to connect with fans. "It's kind of like cotton candy," she says of social media. "It looks so appealing and you just can't resist getting in there, and then you just end up with sticky fingers and it lasted an instant."