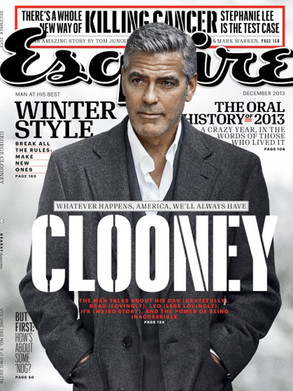 ESQUIRE
If you're hoping that George Clooney will one day join Twitter, well, stop hoping. It's simply not going to happen.
So says the man himself.
"If you're famous, I don't—for the life of me—I don't understand why any famous person would ever be on Twitter. Why on God's green earth would you be on Twitter?" the Oscar winner says in the December issue of Esquire. "Because first of all, the worst thing you can do is make yourself more available, right? Because you're going to be available to everybody."