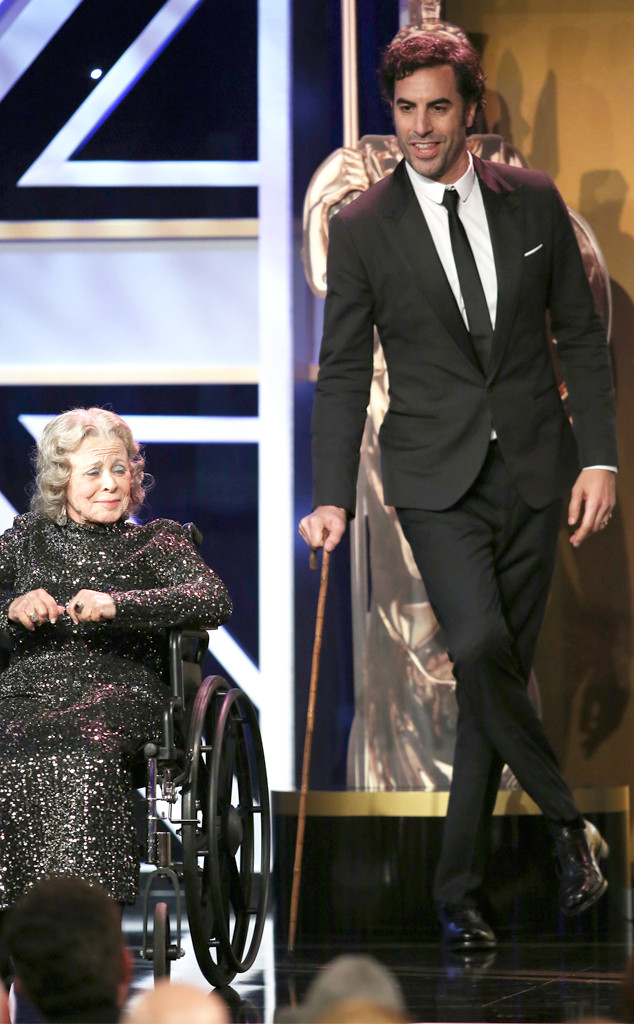 Matt Sayles/Invision/AP
It's tough to top a good Sacha Baron Cohen prank.
Such was the case when the Bruno star proved yet again he's the ultimate prankster, when he tricked just about everyone at the BAFTA LA Jaguar Britannia Awards Saturday evening in Los Angeles.
And it all went down when Cohen headed on stage to accept the Charlie Chaplin Britannia Award for Excellence in Comedy.
After Judd Apatow introduced a clip package of the actor's films, Salma Hayek walked out with an elderly woman in a wheelchair who was holding a cane.