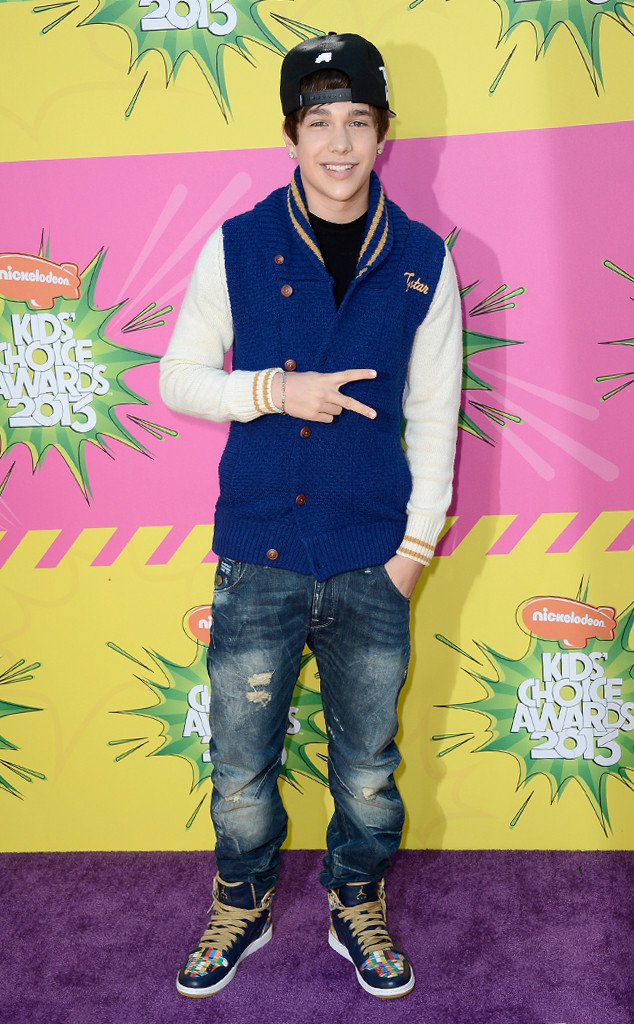 Frazer Harrison/Getty Images for KCA
Austin Mahone is feeling back to normal following his hospital scare last month.
After landing in the hospital for a blood clot and dehydration, the singer is back and better than ever, telling E! News, "I am 100 percent now and feeling great."
"I've been in my bed for the past two weeks on YouTube, studying Chris Brown, Usher, [Michael Jackson] and all those guys and I've just been chilling. Slowly getting back to the gym and dancing, so I feel good and I am excited to perform my new single. My fans were really supportive. I had girls send me cakes to my condo and cards so it was really nice."
Mahone performed a special MTV EMA performance live from New York City Sunday in a stateside show kickoff, which also included performances from Fall Out Boy and Jason Derulo.
The show marked his first performance since his hospitalization.