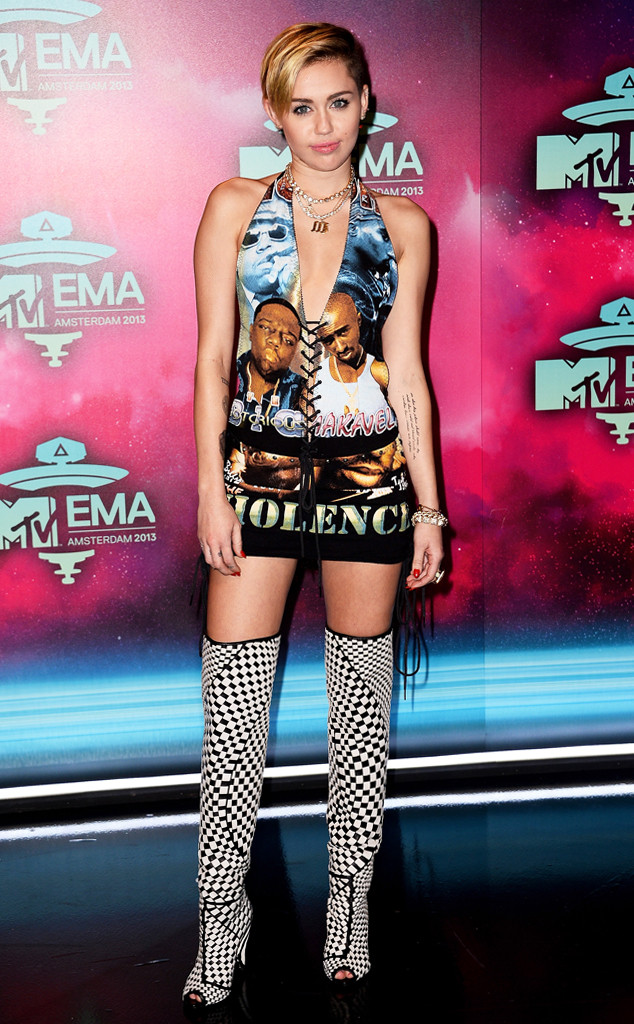 Ian Gavan/Getty Images for MTV
Miley Cyrus made a statement with her red carpet look at the MTV European Music Awards (EMAs) on Sunday, Nov. 10 in Amsterdam.
The songstress donned a short deep-plunging halter ensemble, with the message "Please Stop Violence" and the faces, divided by a lace bodice, of rappers Tupac Shakur and Notorious B.I.G. "Please Stop," in capital letters, was sprawled on the back, while "Violence," also in caps, was across the hem in the front. The sides of the dress also featured black laces and the backless number was held in place by several straps.