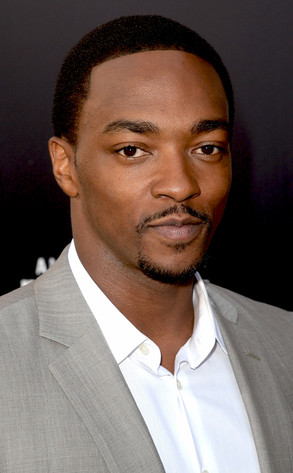 Jason Merritt/WireImage
Anthony Mackie was arrested and charged with suspicion of drunk driving on Saturday, Nov. 9 in New York City, E! News can confirm.
The 35-year-old was pulled over at 1:22am in his Dodge Challenger, initially because of his tinted windows, according to a NYPD public information officer.
But on further inspection, the officers detected alcohol on Mackie's breath and spotted his bloodshot eyes.
After Mackie failed field sobriety tests, he was arrested and charged with driving while intoxicated, or DWI.
The actor's license was also suspended because he refused to take a blood-alcohol test.