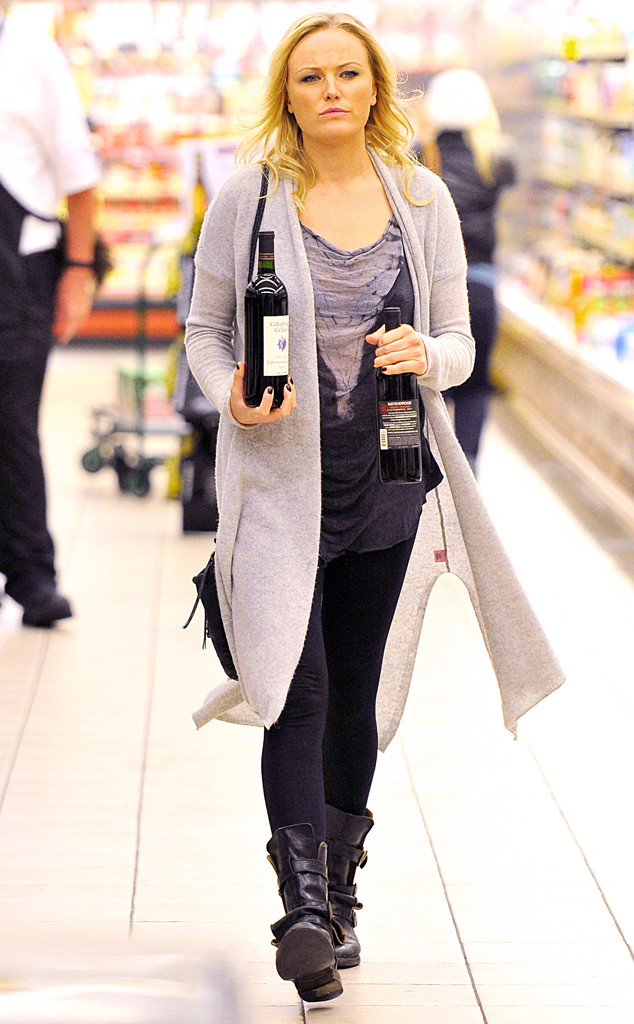 Sharpshooter Images/Splash
Whoever's hanging out with Malin Akerman this weekend won't go thirsty.
The Trophy Wife star was spotted picking up two bottles of red wine at a Gelson's supermarket in L.A. today, further proving that celebrities—even the beautiful blond ones of the bunch—are really just like us.
According to a witness, Akerman, not bothering with a cart or basket, paid for her wine with a credit card and split. No word on whether the fresh-faced 35-year-old got carded.
And we're going to bet that, when those bottles are empty, they're going to end up in the proper recycling bin.
Akerman, who welcomed son Sebastian in April with hubby Robert Zincone, told E! News all about her green habits at the 2013 Environmental Media Awards.