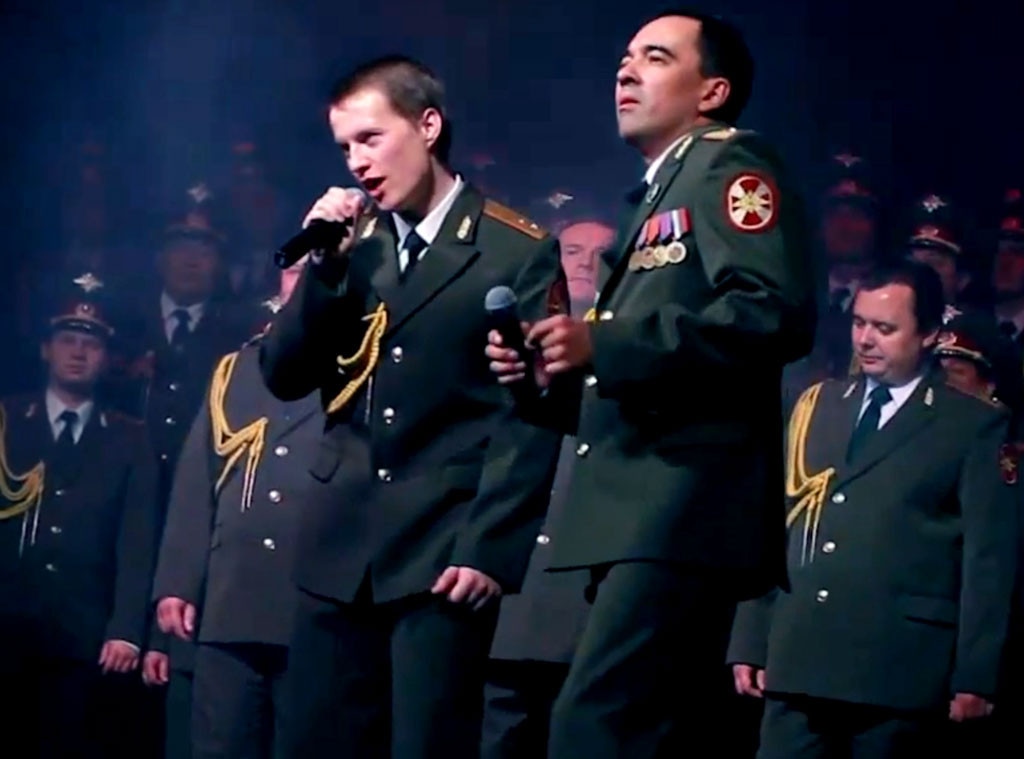 Courtesy: YouTube
Just when you thought Daft Punk's summer hit "Get Lucky" was officially overplayed, the Russian police force is here to reignite the pop song's popularity!
In a new YouTube viral video, members of the Russian Interior Ministry choir perform an impressive cover of "Get Lucky"—and it's even in English.
Belting out the lyrics in perfect harmony, the choir, consisting of several dozen officers, rocks out to the tune on stage under colorful spotlights and flashing strobe lights. They even have a smoke machine and a mid-song auto-tuned breakdown!
The many male officers, who are dressed to impress in their official police uniforms, also show off some of their subtle swaying and head-bobbing dance moves.
The cover is reportedly part of the group's preparations for their Nov. 10 concert at the Kremlin this Sunday and comes a few months after the Red Army Choir performed an impressive cover of Adele's "Skyfall" on a Russian TV show.
Watch the hilarious video for yourself (Happy Friday!).