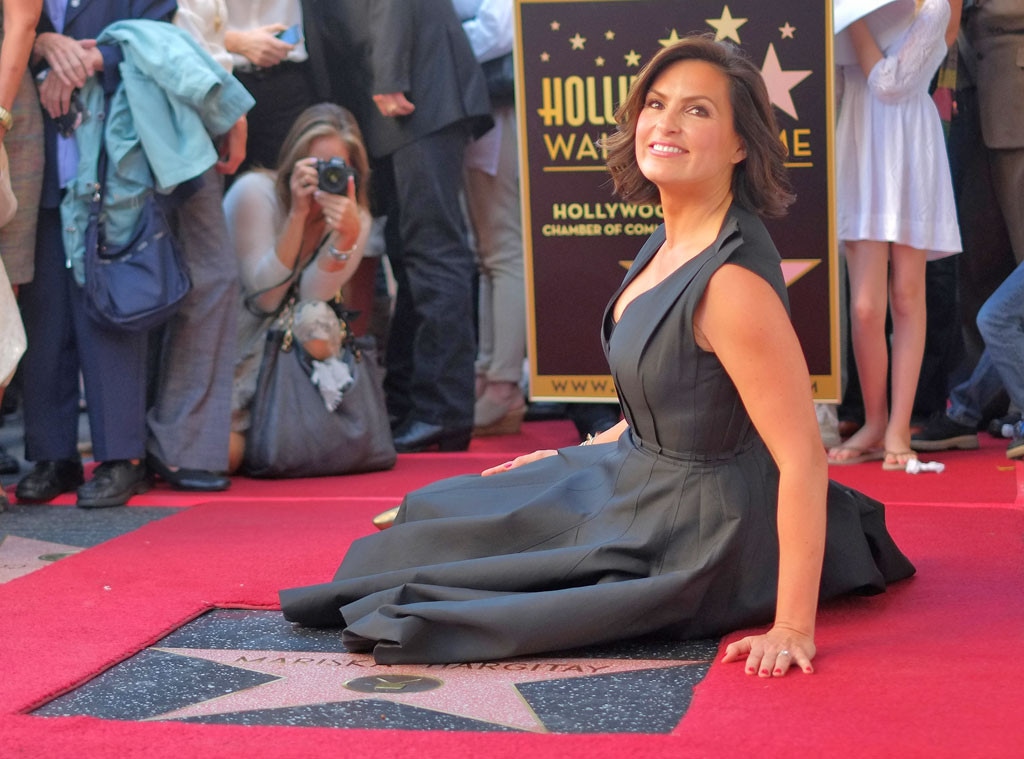 JOE KLAMAR/AFP/Getty Images
Mariska Hargitay has left a permanent mark in Hollywood.
The Law & Order: SVU star worked her way into fans' hearts by portraying the role of Det. Olivia Benson for 14 years and counting on the crime series, and today, the actress was rewarded with her very own star on the Hollywood Walk of Fame, which was placed right next to her mother, actress Jayne Mansfield.
Dick Wolf, the creator of the TV franchise, and Oscar-winning actress Hillary Swank joined Hargitay as she received the 2,511th star and spoke kind words about their friend and colleague, who won an Emmy for her work on the drama series.
"I love you, you've done an incredible job. You are one of the icons of television, and certainly, I think the female icon for millions of women not only here, but all around the world," Wolf told a teary Hargitay.
Watch:
Mariska Hargitay's Walk of Fame Speech
Swank recalled the moment she met Mariska on the set of E.R. 15 years ago, saying it was something that changed her life and praised the actress for her "spirit" which she said is "something beyond extraordinary."
"I am so moved by you and so grateful to all of you and you're what, as I said, makes today possible," an emotional Hargitay said.
Mariska's character on the show inspired the star to make a difference outside of the drama series, as well. On SVU, Olivia Benson is the product of her mother's rape, and this led to Hargitay launching the Joyful Heart Foundation in 2004 to help victims of sexual abuse and trauma.
Hargitay is married to Peter Hermann, who also has a recurring role on the show, and the couple have three children together, August, Amaya and Andrew.