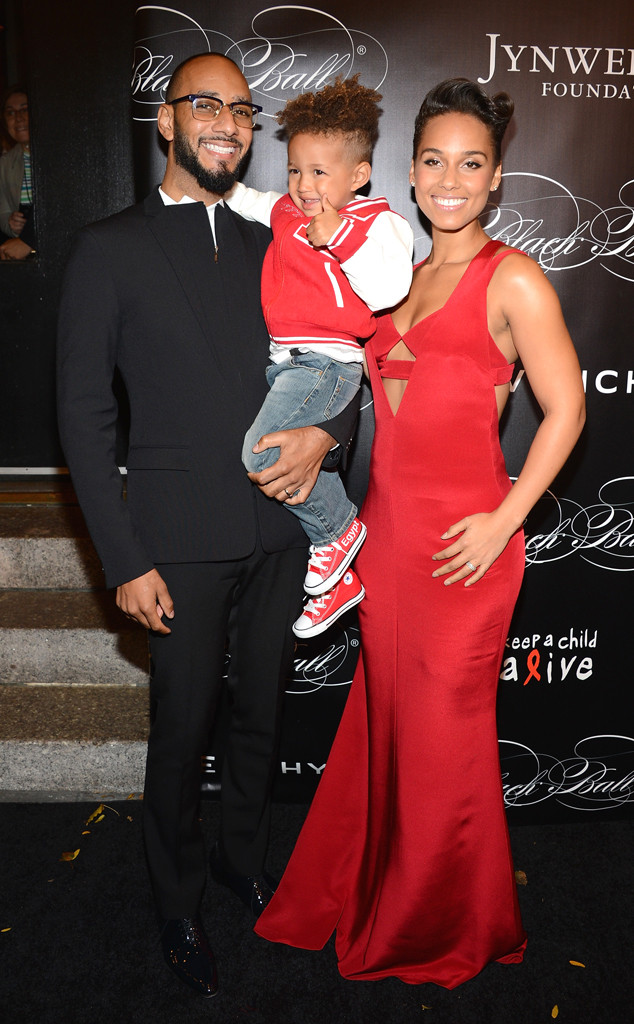 Theo Wargo/Child 13/Getty Images
Alicia Keys may have a performer on her hands!
The singer told E! News at the Keep a Child Alive's 10th Annual Black Ball in New York City on Thursday that her 3-year-old son Egypt Daoud Dean has grown fond of the limelight.
"Sometimes he doesn't like cameras," she admitted. "But I think he's got into it. He's definitely a ham, he loves it!"
She also gushed about motherhood and how impressed she is with her little one.
"He is amazing," the singer, who looked stunning in a revealing red gown, said about her pride and joy.
"He swims by himself, he is so independent, he is extremely smart. I ask him to count to tens from 500 to 100 and he can do it. His rhythm is kind of impressive!"