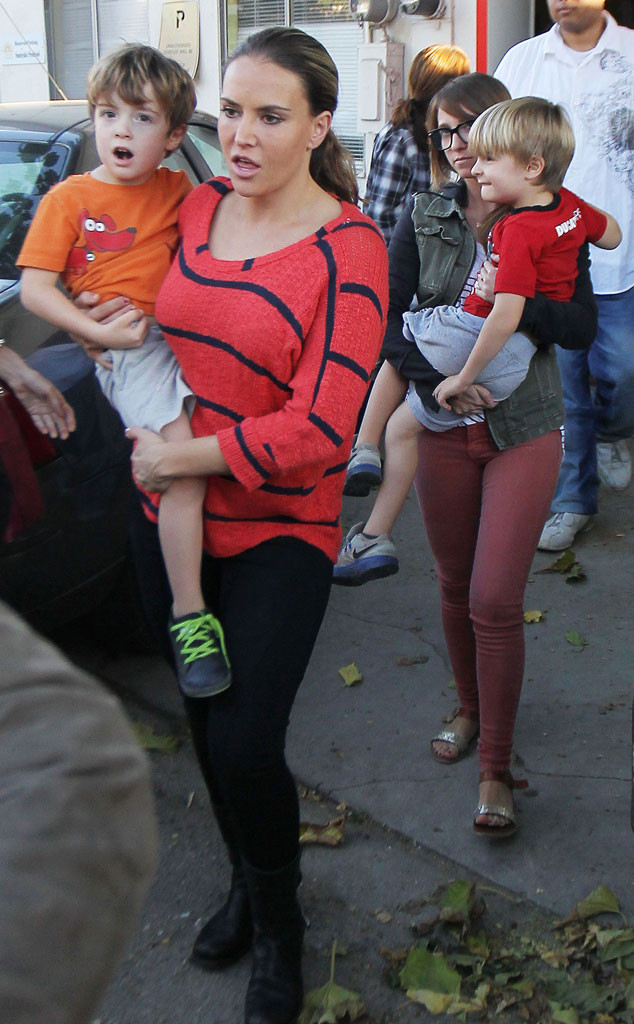 CPR/Dmac/FAMEFLYNET PICTURES
Charlie Sheen isn't too happy about this.
The feud between the actor and Brooke Mueller, the mother of his 4-year-old twin boys, Bob and Max, has been increasingly heating up— Sheen recently threw shade at his ex on Twitter and questioned whether she's fit to be a mom—however, a judge reportedly granted temporary guardianship to her brother, Scott Mueller, and ruled that the children will live in their mother's house.
The shift in guardianship comes after their former caretaker, Sheen's ex Denise Richards, informed the L.A. County Department of Children and Family Services that the boys are misbehaving in ways that she blames Mueller for and that she no longer wants them to stay with her.