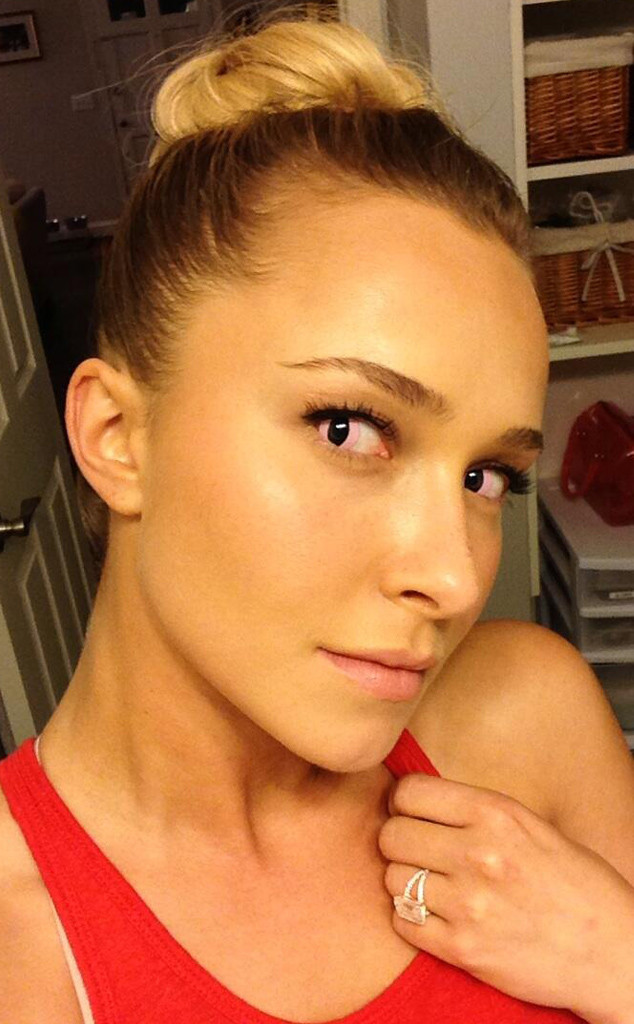 Twitter
Hayden Panettiere is giving new meaning to pink eye!
The Nashville star took to Twitter on Friday, Nov. 8, to post a picture of herself wearing a rather colorful, if not a wee bit creepy, pair of contact lenses.
"Halloween contacts finally came....better late than never I guess," she tweeted.
Well, at least the actress is good to go for next year.
And while it's normally pretty easy to get lost in the 24-year-old's eyes, we were slightly distracted this time around.
After all, the gal is posing with her engagement ring.