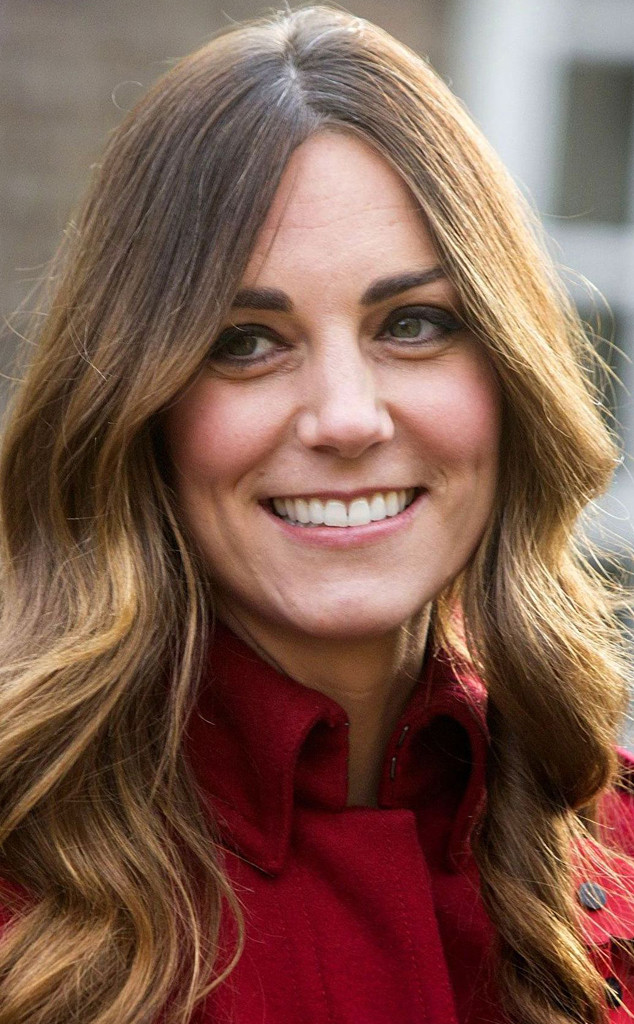 REX USA/London News Pictures/Rex
Let's face facts: A lot of ladies deal with gray hairs, and apparently Kate Middleton is one of those gals.
Yes, the Duchess of Cambridge showed her slightly ashen roots yesterday during the Poppy Day event in London. But those few silver strands still didn't upstage her always-flawless blowout—we mean, just look at those waves!
Kate and hubby Prince William have had an extremely busy schedule as of late—what with their 4-month-old son Prince George and all—so it's likely Kate hasn't been able to hit up the salon for her usually touch-ups. A source tells E! News "she is normally very regular with her dye jobs."