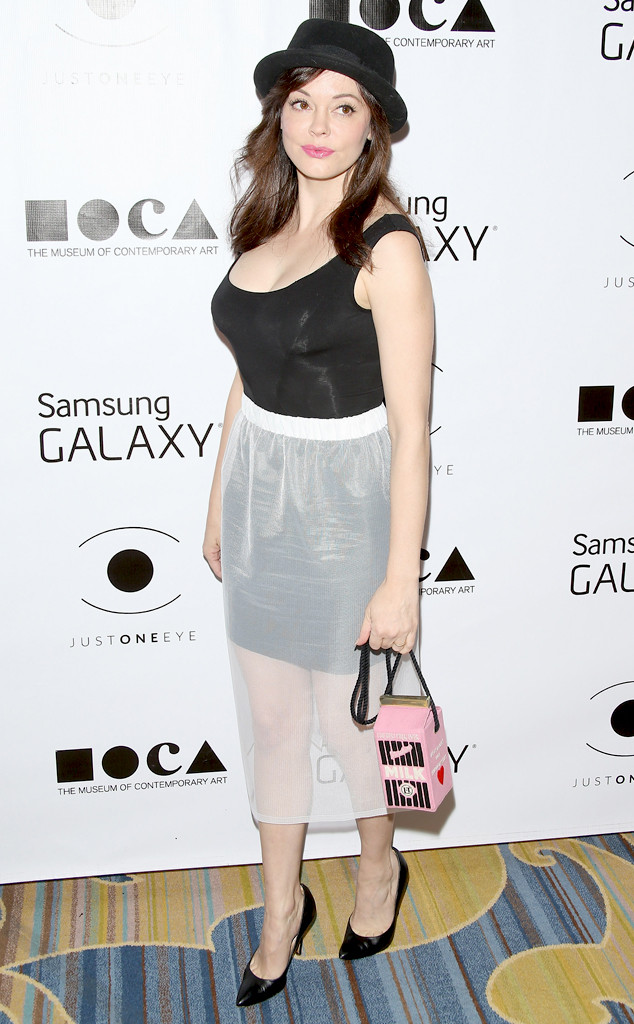 David Livingston/Getty Images
Rose McGowan should consider trying out for Project Runway.
It appears the former Charmed star fashioned a whole pencil skirt out of a sheet of wax paper! We're not sure if Tim Gunn would be impressed, but we have a feeling Michael Kors would approve of the black-and-white palette. Though he'd probably make some zinger about Rose being the Betty Crocker of couture.