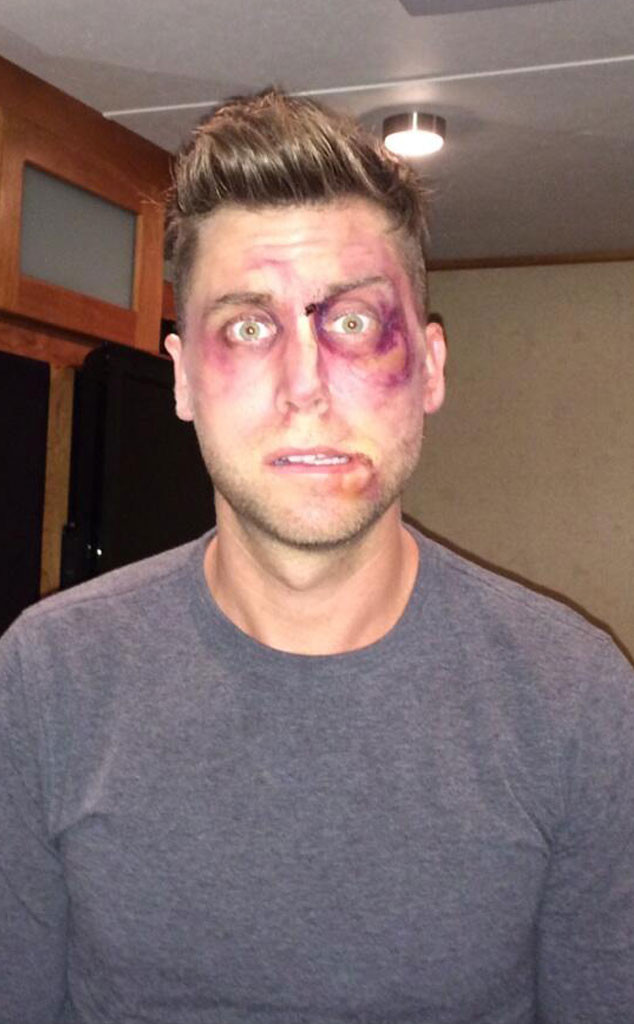 Twitter
That was one hell of a wedding!
At least that was our first thought when we initially saw this picture of Lance Bass all bruised up.
However, this photo that the 'N Sync singer posted on Friday, Nov. 8, on Twitter, had nothing to do with the nuptials between bandmate Chris Kirkpatrick and longtime girlfriend Karly Skladany last weekend.
Lance, of course, was on hand for the big ceremony in Orlando along with the rest of the group—Justin Timberlake, JC Chasez and Joey Fatone.