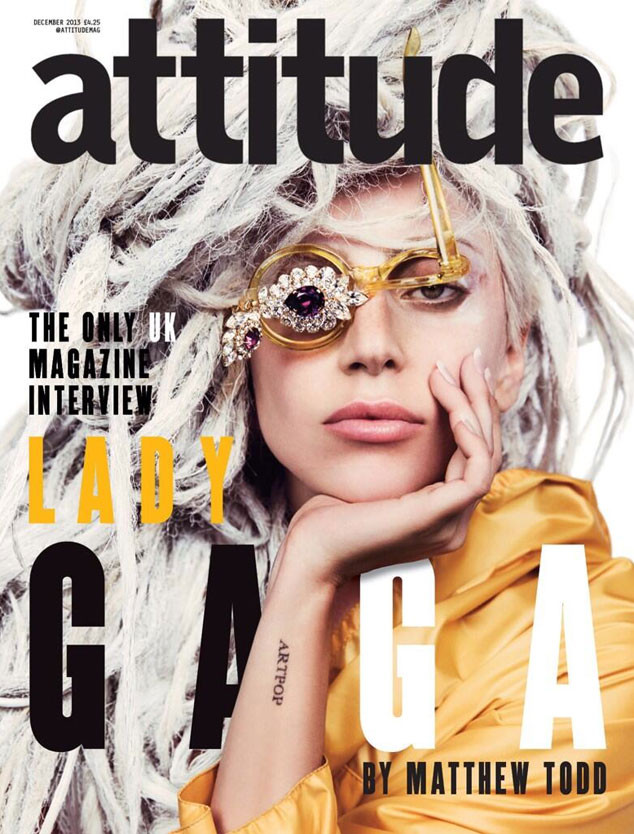 Attitude Magazine
Looks like Lady Gaga turned to ganja when it came to coping with her grueling hip pain.
In a new interview with U.K. magazine Attitude, the Mother Monster opened up about her extreme marijuana use in the wake of her hip injury after the 27-year-old singer suffered a labral tear of her right hip due to a show injury in February, which caused the pop star intense pain when performing.
"I was smoking 15 joints a day," Gaga confessed to the mag (via GagaDaily). "It was a habit that eventually occurred when the pain got so bad with the hip."
The performer, who injured herself in the midst of her Born This Way Ball Tour, initially hoped to postpone just four shows, but ultimately had to cancel the rest of the tour and was forced to undergo surgery.