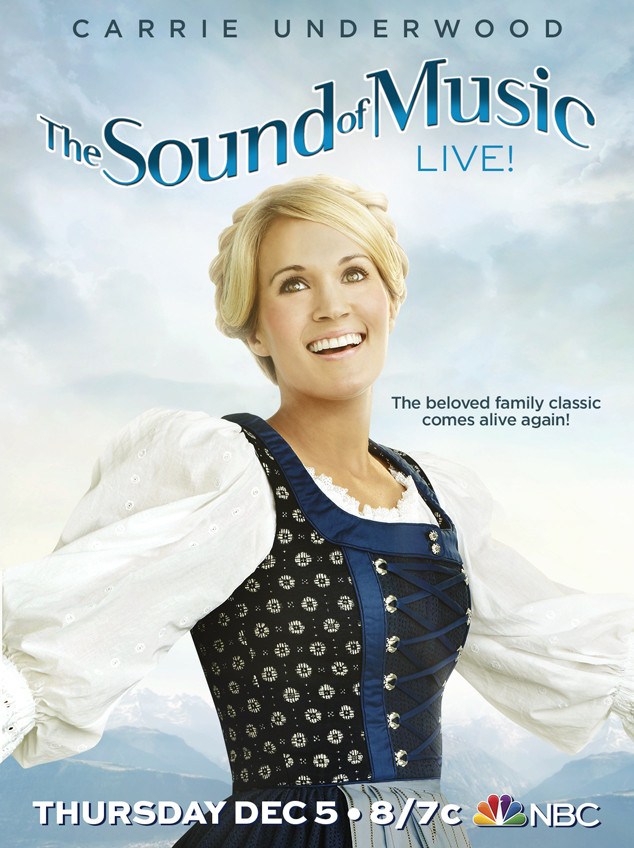 NBC
The small screen will be alive with the sound of live music come Dec. 5!
Country superstar Carrie Underwood and True Blood leading man Stephen Moyer are set to bring The Sound of Music to living rooms across the country in a major TV event on NBC. And as if taking on the iconic roles of Marie Von Trapp and Capt. Georg Von Trapp wasn't enough pressure already, Underwood and Moyer will be performing live! "Nobody does stuff like this for one night," Underwood says.
In an teaser for the highly anticipated event, Underwood dishes on The Sound of Music, Live! and shows off her very impressive pipes! Plus, we are also treated to a first look at Moyer and the rest of the impressive cast in action.