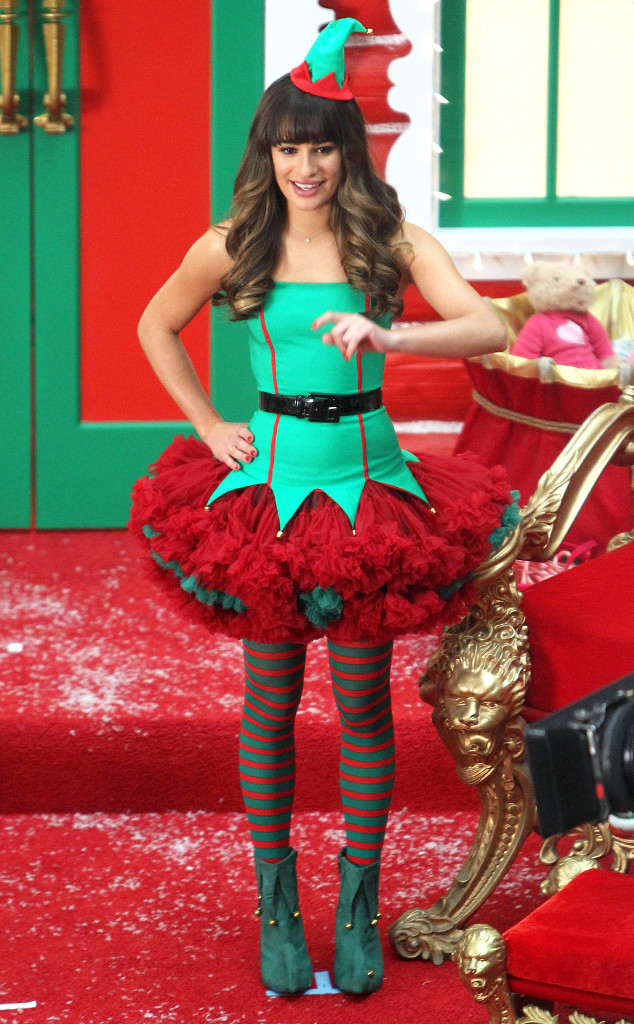 Miguel Aguilar/JS/PacificCoastNews
It looks like Lea Michele and Naya Rivera are already getting into the holiday spirit. At least when it comes to shooting scenes for an upcoming episode of Glee.
The costars were spotted doing just that in Burbank, Calif., on Thursday, Nov. 7.
And thanks to their form-fitting elf costumes, the two costars quickly turned into the sexiest of Santa's litttle helpers.
In fact, Rivera seemed to take it one step further, serving up some skin by forgoing the full stockings and trading them in for a pair of thigh highs.