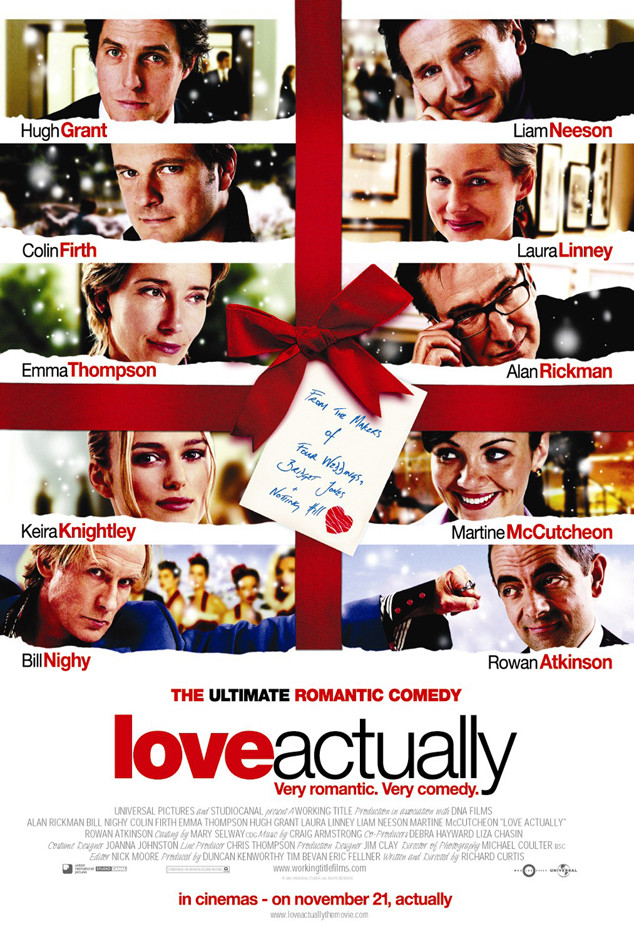 Universal Pictures
Hard to believe but it's been 10 years since Love Actually brought some badly needed holiday cheer to a post 9/11 world still in mourning.
In interviews with The Daily Beast, several of the film's stars and writer-director Richard Curtis reflected on its 10 feel-good storylines portraying various aspects of love and Love Actually's ever-growing popularity in the intervening decade that's cemented its place as a Christmas classic.
The movie features one of the best ensembles ever assembled for the big screen, among them: Hugh Grant, Keira Knightley, Colin Firth, Emma Thompson, Liam Neeson, Laura Linney, Alan Rickman, Denise Richards, Chiwetel Ejiofor, Bill Nighy, January Jones, Andrew Lincoln and Rodrigo Santoro.