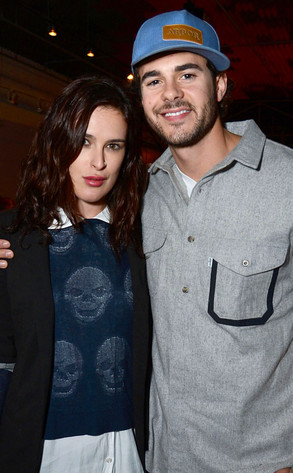 Courtesy of Chris Weeks/WireImage
Rumor has it that Rumer Willis and Jayson Blair have broken up after a year of dating. News of the pair's split was first reported on Wednesday, Nov. 6. The 25-year-old singer and the 29-year-old actor were first initially in August 2012 after they were seen holding hands in Hollywood.
During their courtship, the low-key couple made limited red carpet appearances. Most nights, however, they stayed at home and relaxed together. "He cooks me dinner, we drink some tea and watch some great TV shows or a movie," Willis told People in April. Blair—who starred in NBC's now-canceled The Normal—added that his dishes were always gluten-free. "I guess we were made for each other, since we have to suffer together through our food choices," he joked.
The exact date of the couple's breakup is not yet known.