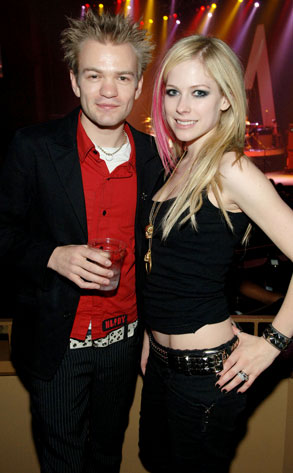 Denise Truscello/Getty Images
It turns out that Deryck Whibley has been holding onto a piece of Avril Lavigne all this time.
Lavigne filed for divorce in 2009 and remarried this summer, but only today did Whibley file a petition to legally drop his ex-wife's last name, which he had adopted as one of his middle names after they tied the knot in 2006.
Per court documents obtained by E! News, the Sum 41 singer would like to be Deryck Jason Whibley again, as opposed to Deryck Jason Lavigne Whibley.
How very John-and-Yoko of them.