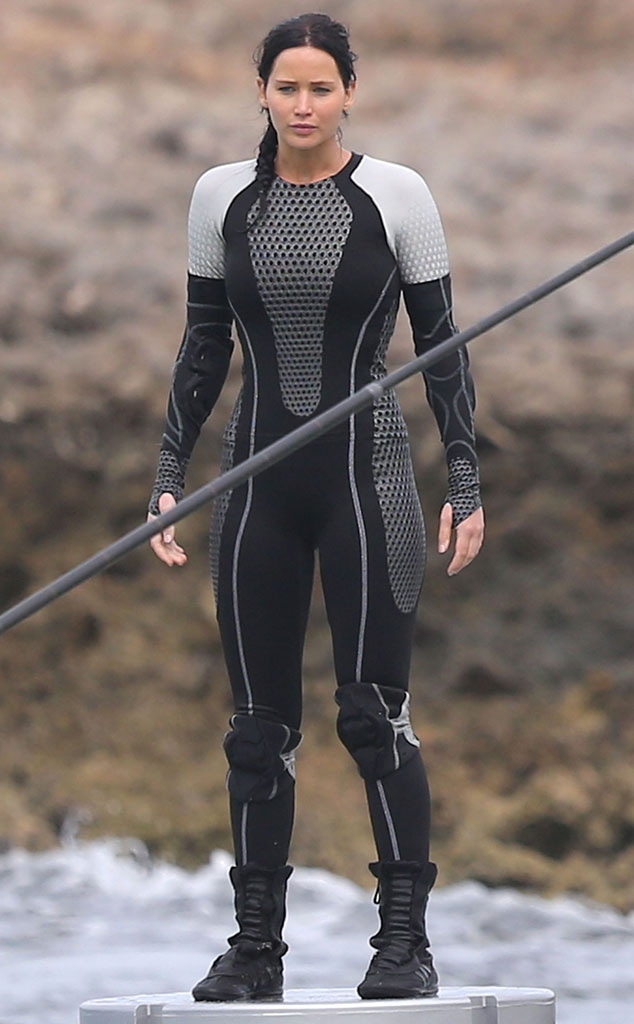 Apollo/Zeus/FAMEFLYNET PICTURES
Jennifer Lawrence and Josh Hutcherson spend most of their time in The Hunger Games: Catching Fire running around in wetsuits.
As simple as that wardrobe may have been, they had some concerns.
"Honestly, I was expecting them to be horrible because the idea of being in a wetsuit for a whole movie sounds terrifying," Hutcherson told me last week while he and Lawrence promoted the second installment of the Hunger Games franchise at the Four Seasons hotel in Beverly Hills. "But they actually were pretty comfortable once we found out you can actually pee through them—just go into the ocean and take care of your business."
Lawrence added, "I was surprised at how little camel toe problem there was. I was expecting a lot more."
It's not like the men didn't have to worry about showing too much.
"We tried cups in the beginning, but they looked ridiculous," Hutcherson said.
Sam Claflin, who plays hottie Finnick Odair in Catching Fire, revealed that they were initially asked to wear thongs. "It was so there was no VPL," he said, referring to visible panty lines. "We eventually went with cycling shorts and that kept it all in tact."
Jeffrey Wright, who plays the resident brainiac Beetee, didn't bother wearing anything.
"Some people were free-balling it," revealed Jena Malone, who plays Johanna Mason.
The Hunger Games: Catching Fire hits theaters on Nov. 22.
For more Catching Fire scoop, tune into E! News tonight at 7 p.m. and 11:30 p.m.
Watch:
"Catching Fire" Cast Talks Wetsuits and Camel Toes
Watch:
Who Went Naked Under His Wetsuit?