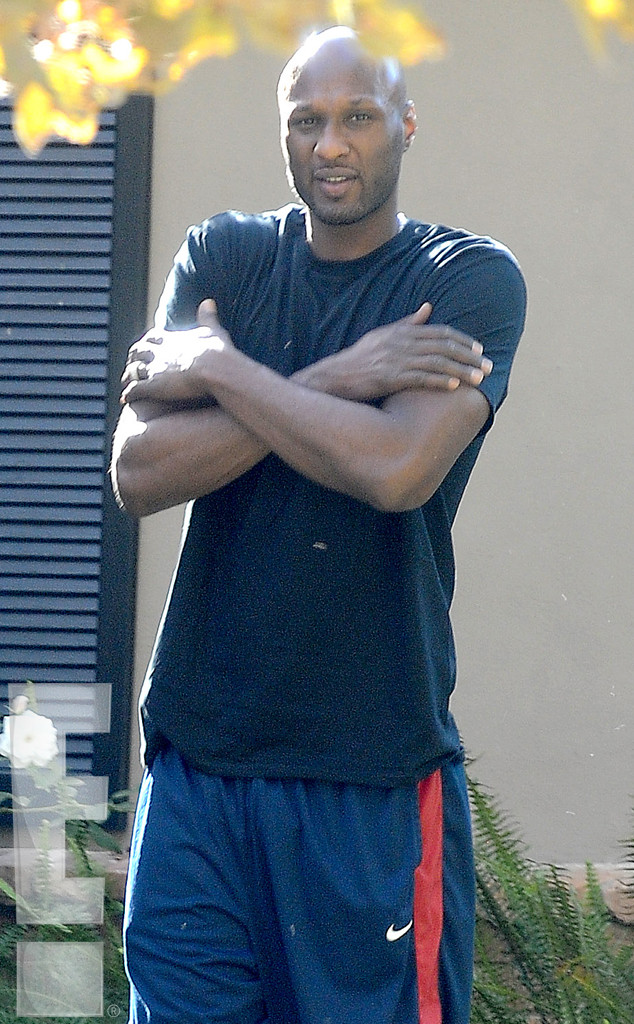 Jeff Rayner/Coleman-Rayner
Where are you going, Lamar Odom?
The NBA star was photographed carrying luggage into a friend's home yesterday, which also marked the celeb's 34th birthday, making it appear as though he is moving into his pal's pad. Or maybe he was just unloading a few things from his home with Khloé Kardashian Odom?
A source tells E! News exclusively that the athlete spent the night at his marital home with his wife on Tuesday, after celebrating Kris Jenner's birthday. Odom accompanied Khloé to the E! matriarch's 58th birthday party that evening.