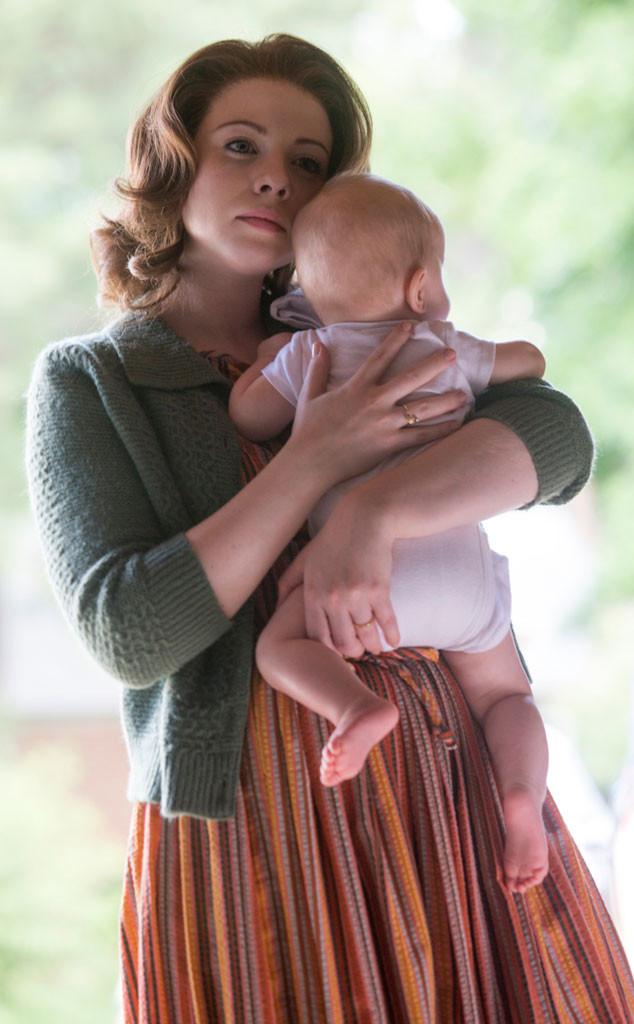 National Geographic Channel
Get ready for the can't-miss history lesson of the season! Killing Kennedy airs this Sunday. And if you aren't a history buff, how about this: It stars Rob Lowe's pretty face, and Michelle Trachtenberg as we have never seen her—speaking a foreign language she really speaks in real life!

Killing Kennedy follows the parallel stories of President John F. Kennedy, played by Lowe, and Lee Harvey Oswald (Will Rothhar) as their trajectories head toward their fateful meeting that November day. Ginnifer Goodwin and Michelle Trachtenberg play the wives, Jackie Kennedy and Marina Oswald, respectively.
Adapted from Bill O'Reilly's best-selling book, the National Geographic docu-drama sweeps through four years of Kennedy's personal and political struggles, as well as Oswald's own evolution into an assassin. The two-hour special, airing Sunday at 8 p.m., is the network's first full-fledged historically-based scripted drama. And it does not disappoint!
To get you ready, here's your ultimate study guide on Killing Kennedy, with seven things you need to know about Killing Kennedy—including exclusive scoop from Rob Lowe and Michelle Trachtenberg: