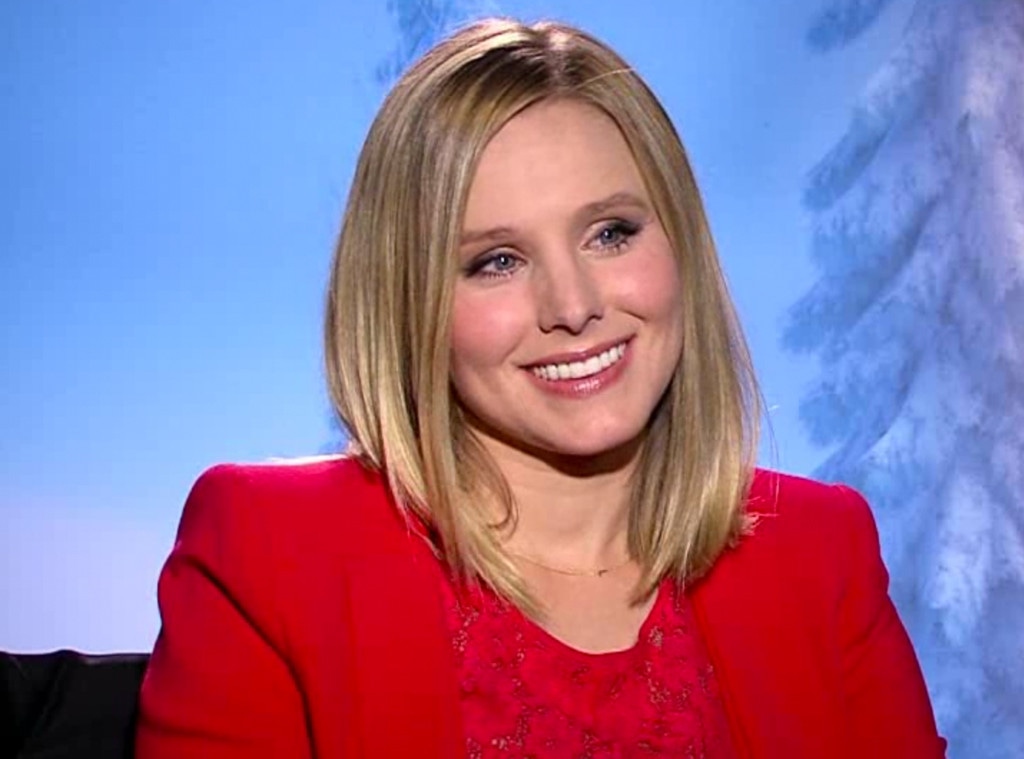 E! Entertainment
If we were Kristen Bell, we'd be upset too!
While arriving at LAX airport last night, the new mom was bombarded by a swarm of paparazzi trying to snap photos of her making her way through the terminal.
Bell was visibly distraught while making her exit from the airport. While trying to find her ride, the relentless photographers hounded her despite her pleas for them to leave her alone.
"Can you guys just back off for one second?" a female friend of Bell asked the paps. "Just give her some time. Just let her walk."
She added, "She doesn't want to be bothered."
It got so bad that Bell, who was makeup-free and sporting dark pants, jacket and a black-and-white scarf, was forced to hide from the blinding flashes in a women's restroom. Bell reemerged to make her way to her car and a pesky photog prodded, "Is this the longest you ever waited in a public restroom for your ride?"
Bell just kept trying to hide her face behind a small bag and at one point pleaded, "Stop, please!"
And earlier today, Bell took to Twitter to blast one media outlet for buying the photos of her being harassed at the airport. "@PerezHilton and yet the only reason they continue to harass is because your site & others buy the pictures," she wrote.