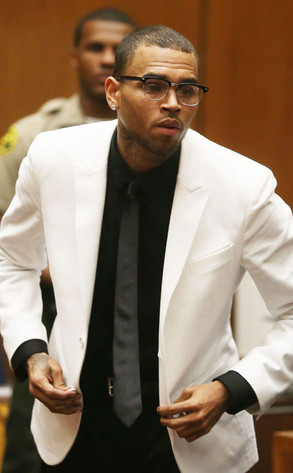 Frederick M. Brown/Getty Images
Chris Brown maintains that he's the victim in this case.
The R&B star, who checked into treatment last week, has filed a countersuit for assault and battery against a member of Frank Ocean's entourage who previously sued Brown over a fight they were involved in last January.
The new lawsuit, filed TK in L.A. Superior Court and obtained by E! News, alleges that Sha'Keir M. Duarte approached Brown in the parking lot outside a recording studio in West Hollywood and threatened to kill the "Run It" singer, making "gestures with his hands and fists to signal that he was ready to strike Mr. Brown in the face and on the body."