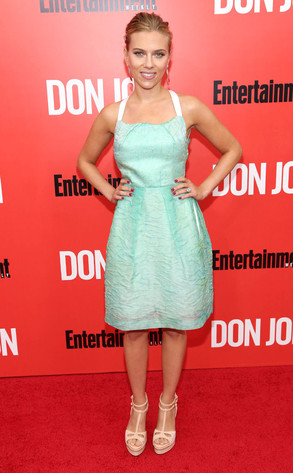 Rob Kim/Getty Images
Pornography is a major theme in Scarlett Johansson's latest film and believe it or not, she has her own personal views on watching adult programming.
The 28-year-old actress, who is the stunning cover girl on the December issue of Britain's Marie Claire magazine, dishes in a wide-ranging interview about Don Jon and what she thinks about watching porn.
"I think porn, like anything else, can be enjoyed," Johansson told the mag via excerpts from the Daily Mail. "It can be productive for both men and women."