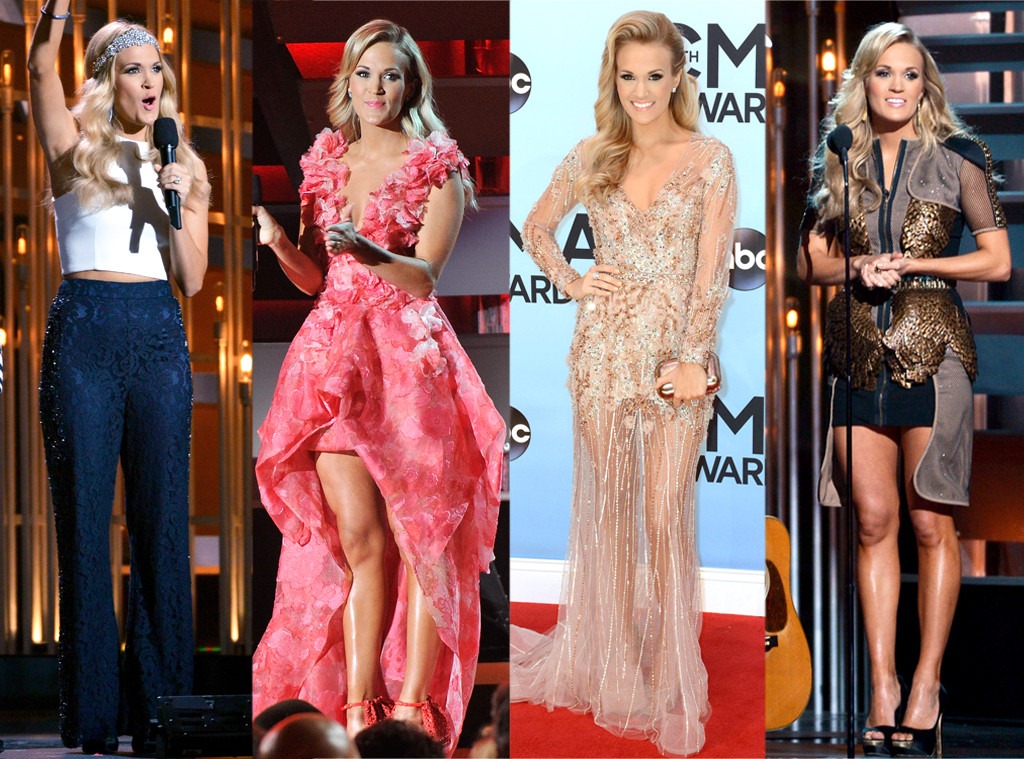 ABC/Todd Wawrychuk, Frederick Breedon IV/FilmMagic, Larry Busacca/WireImage
Short, long, fluffy, sleek, sequin, metallic—you name it and Carrie Underwood probably wore it during the 2013 CMA Awards tonight.
The singer and cohost of the big award show in Nashville had multiple wardrobe changes throughout the broadcast (even more than what you see here), but whether she was posing on the red carpet, making fun of Miley Cyrus or simply strutting a different number, Underwood looked gorgeous.
Carrie first turned heads on the red carpet prior to the event, wearing a nude sequin mini dress with a sheer overlay that covered her sexy gams (don't worry, she shows them off later on).
However during the CMAs, Underwood opened with a layered metallic zip dress that seemed a little strange at first glance, but the more you stared at it, the better it began to look. Plus, if anyone can pull something like that off, it's this blond beauty.
After that outfit, the country crooner donned a handful of dresses, including a bright pink floral gown that made her look like she was part of a pretty bouquet and a crop top with pants (yes, pants!) when spoofing Miley (guess the nude outfit from the VMAs didn't seem appealing).
And that wasn't even the half of it!
Which look of Carrie Underwood's do you like best? Sound off below!