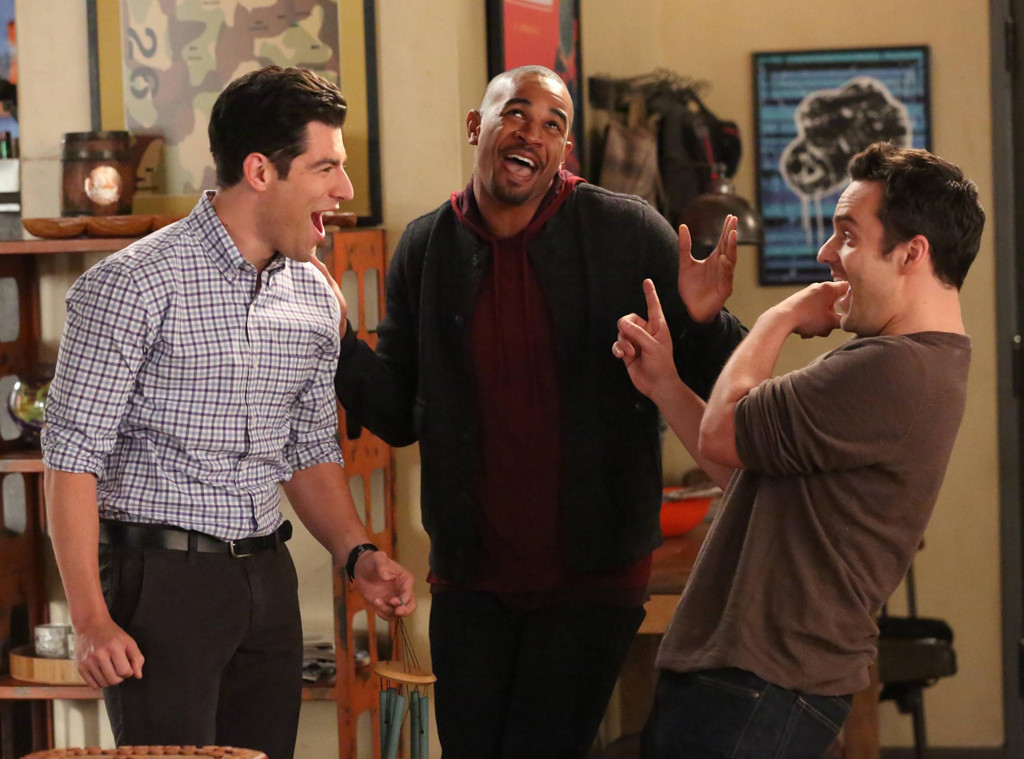 Adam Taylor/FOX
This is some amahzing news!
If you loved seeing Damon Wayans Jr. back in the mix in this week's New Girl, then you're in luck; Fox has extended Wayan's contract as a "special guest star" for the remainder of the series' third season, E! News has confirmed. 
Brad—Ahem, sorry, we mean Coach—returned to the loft this week to fill Schmidt's (Max Greenfield) newly vacant room and hilarity quickly ensued. Originally, Wayans was only scheduled for a four-episode arc on the hit comedy, but now it looks like the TV Gods are trying to make up for the heartbreakingly premature cancellation of Happy Endings.   
We were recently on set with the hilarious fellas of New Girl (your jealousy is delicious) and we chatted with Wayans about all the changes that Coach is going through now that he's reunited with his old roomies.
"Coach has been gone long enough to where things have changed substantially within the loft and so he's kind of adapting to the new way it is," Wayans explained. "Nick and Jess are a couple, that's different. Schmidt isn't even living here anymore, that's different. Winston moved in, that's different. So he's trying to make it like old times but it has moved on, so he has to adapt."
We're absolutely thrilled to have Coach permanently back with our favorite TV roommates! Now please excuse us while we twirl the night away…
New Girl airs Tuesday at 9 p.m. on Fox.