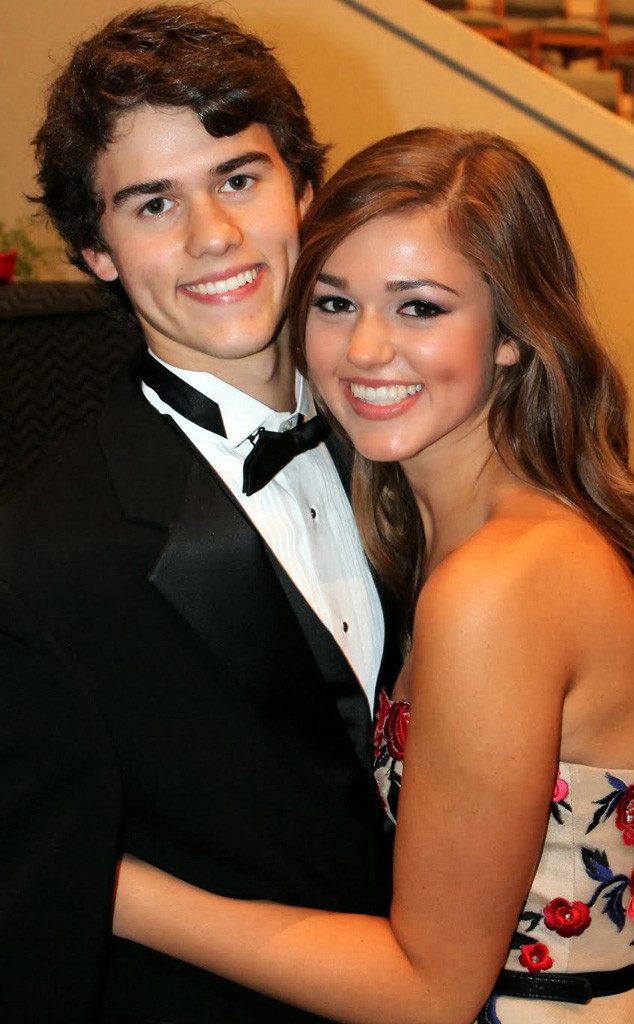 Courtesy: The Robertson Family
No one can rock backwoods attire and formalwear like the kids from Duck Dynasty.
Sadie Robertson, who made her New York Fashion Week runway debut in September, was part of her Louisiana high school's homecoming court this fall along with older brother John Luke—and the teens looked downright adorable.
While John Luke stuck to a traditional black tux, Sadie enjoyed a few wardrobe changes, picking a strapless dress embroidered with bright flowers and cinched with a skinny black belt for the dance and wearing a chic red and black coat and a black wide-brim hat for her appearance on the field.