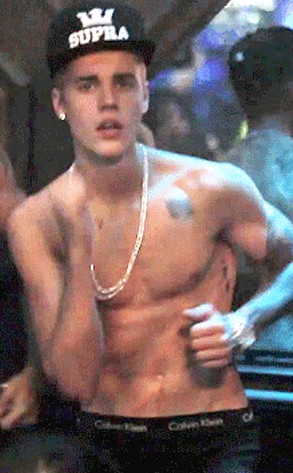 GADE/AKM-GSI
Justin Bieber's new hobby seems to be getting him into some trouble.
The singer's recent spray-painting outing in Brazil didn't get him arrested or land him any vandalism charges, but there is an ongoing investigation revolving around his graffiti outing while in the country. E! News has learned that police received a complaint about Biebs and a group of friends doing graffiti on a wall of the former Hotel Nacional in the Joá neighborhood yesterday.
Authorities responded to the call about the celeb—who was described as, "young, blond, famous and a rebel," according to police reports—but Bieber was no longer on the property.
Rio Police then officially opened an investigation to find out if he broke the law or not. (FYI: Spray-painting on public or private property is categorized as "vandalism" in Brazil and considered a misdemeanor.)