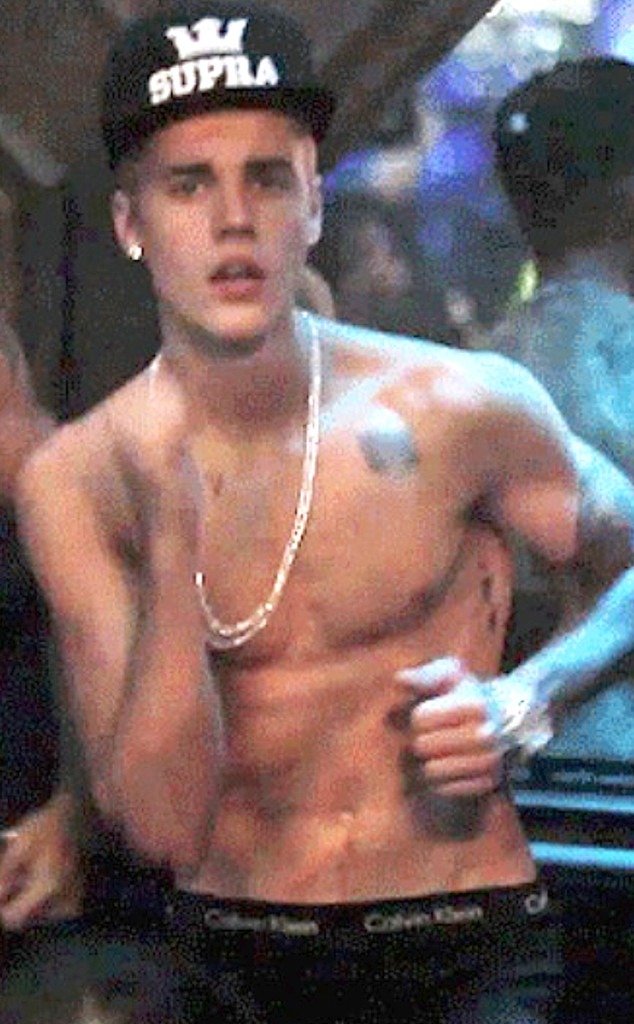 GADE/AKM-GSI
Justin Bieber's new hobby seems to be getting him into some trouble.
The singer's recent spray-painting outing in Brazil didn't get him arrested or land him any vandalism charges, but there is an ongoing investigation revolving around his graffiti outing while in the country. E! News has learned that police received a complaint about Biebs and a group of friends doing graffiti on a wall of the former Hotel Nacional in the Joá neighborhood yesterday.
Authorities responded to the call about the celeb—who was described as, "young, blond, famous and a rebel," according to police reports—but Bieber was no longer on the property.
Rio Police then officially opened an investigation to find out if he broke the law or not. (FYI: Spray-painting on public or private property is categorized as "vandalism" in Brazil and considered a misdemeanor.)
Bieber's camp told police the celeb was given permission by Rio's city hall to do graffiti on a different wall, but Bieber's camp felt the area was too dangerous and therefore opted for the other location, assuming it was an abandoned building.
The deputy's team told E! News Brazil that they are trying to confirm whether or not Bieber was given authorization by city hall to do graffiti. If it turns out that he didn't, then he could face vandalism charges. The penalty for that could be three months to a year in jail or a fine.
Officer Antônio Ricardo told the press, "He believed it to be a degraded area and decided to do it. Now he is leaving Brazil with a little souvenir."
The investigation will be concluded within 30 days from yesterday. Bieber was seen heading to the airport this morning to leave Brazil. His rep declined to comment.
His street art escapades were just one part of Bieber's wild weekend in Brazil.
The pop singer took a hit on Saturday, Nov. 2, while performing his hit song "Boyfriend" at Arena Anhembi in São Paulo. Biebs was pelted in the hand with a water bottle after a concertgoer threw it on stage. The incident caused Bieber to accidentally drop his mic and storm off stage.
The 19-year-old was also spotted visiting a Rio de Janeiro nightclub called Centauros, which has been described as an "old-fashioned gentleman's club," and left with two female employees along with his entourage.
—Reporting by E! News Brazil