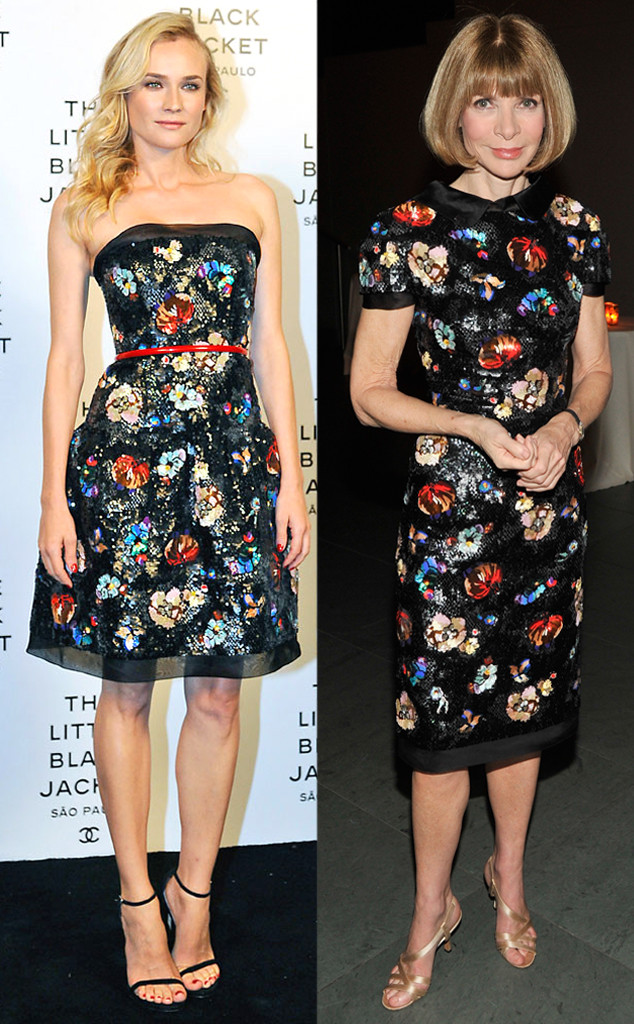 Fernanda Calfat/Stephen Lovekin/Getty Images
Diane Kruger has every right to call foul play on Anna Wintour's copycat Chanel.
If anybody knows the rules of the celeb style road, it's Vogue's iconic editor. You don't steal something so memorable, and you certainly don't do it within days of the first wearer stepping out. Though, if you're the queen of all things fashion-related, you might get to wear whatever you want, whenever you want to wear it...