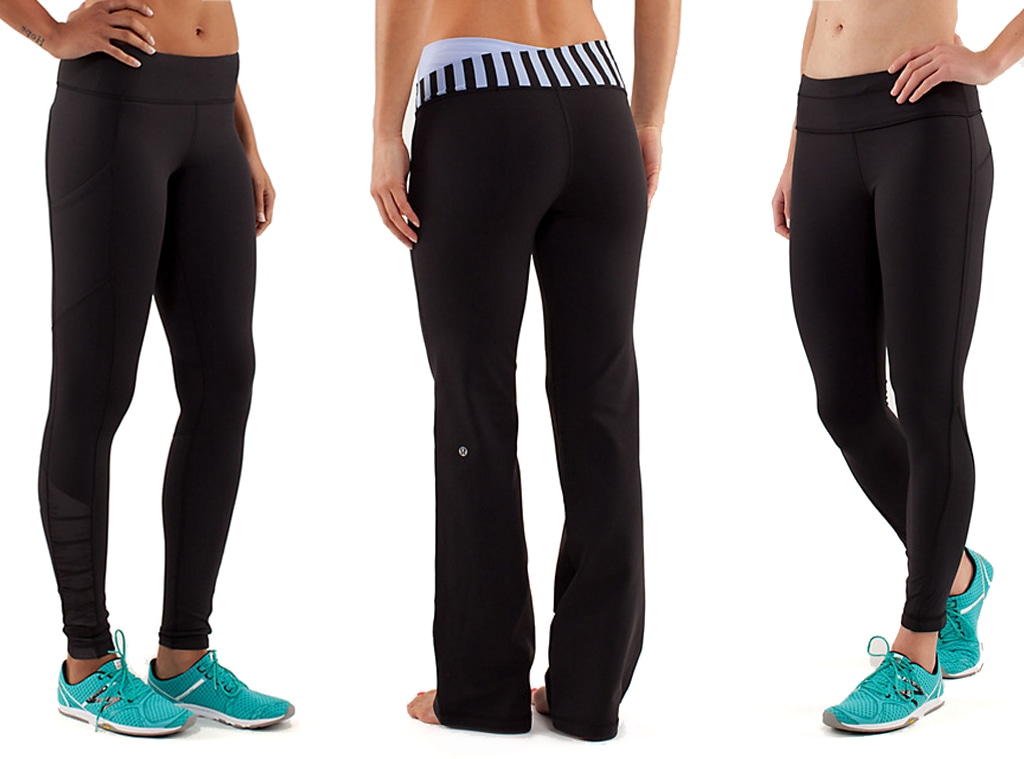 shop.lululemon.com
Lululemon is making headlines again—and yes, it's still about those infamous yoga pants!
Huffington Post reports that the popular fitness brand's cofounders Chip and Shannon Wilson recently made an appearance on Bloomberg TV's Street Smart segment and gave some insight on their company's success and strategy, and also touched on the heated scrutiny they have received from critics regarding their pricey exercise bottoms.
First, they were under fire earlier this year for sheer yoga pants, a mistake, Chip says, that was due to a technical error in fabrication. 
Now, there are customer complaints that the aforementioned pants are also pilling, disappointing yogis everywhere who shell out good money for their status symbol stretchy pants.
In response, Chip simply explained, "There's always been pilling. Women will wear a seat belt that doesn't work. Or a purse that doesn't work, and quite frankly, some women's bodies just don't work for [our pants]."
Whoa. Really?
When Bloomberg's Trish Regan asked him to elaborate a bit further, he added that "they don't work for some women's bodies," and explained that you have to consider a variety of factors when determining if Lululemon's leggings and crops are a successful buy for you.
"It's really about the rubbing of the thighs, how much pressure is there over a period of time, how much they use it."
Um, OK.
To soften the message, Shannon chimed in, "[What people need to consider is] what's the use and what it's being up against? Are you sitting on a cement ground?"
Here's hoping our beloved yoga pants fit and flatter, and most importantly, give us an encouraging boost when we need it most!
What do you think of this explanation from the Lululemon founders?