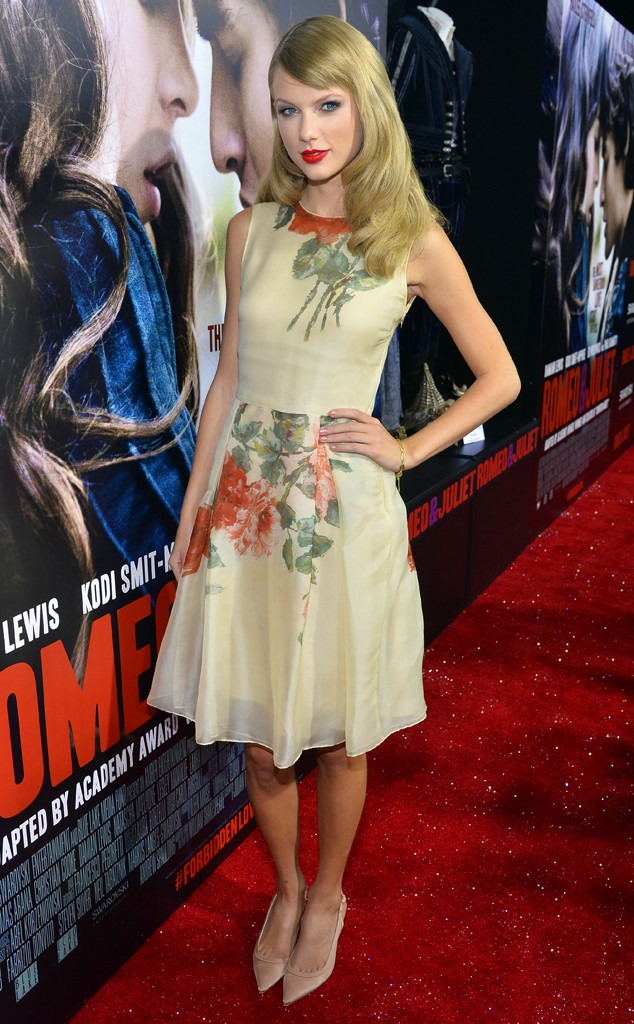 Frazer Harrison/Getty Images for Relativity Media
Shocker—Taylor Swift wins again.
While the Red singer is already up for six potential accolades at the 2013 Country Music Awards, which will air tonight, Nov 6. on ABC, the Country Music Association has also decided to honor the country crooner with the prestigious Pinnacle Award on Wednesday night in Nashville.
The award is presented to an artists who has achieved worldwide success and recognition through concert performances and record sales in country music.
Garth Brooks is the only other performer to win the honor, which was created in 2005.
"I can't think of a better opportunity than 'Country Music's Biggest Night' to present an award of this magnitude to an artist of this caliber," said CMA President of the Board Ed Hardy. "I've known Taylor since she was 16. She came to my office with her mom to play her music and I was amazed. Taylor's outstanding career epitomizes the definition of the Pinnacle Award."
In addition to the Pinnacle Award, the 23-year-old songbird tied with country newcomer Kacey Musgraves as the top CMA nominee, receiving six nods, including Female Vocalist of the Year, Album of the Year and Entertainer of the Year.
Carrie Underwood and Brad Paisley will host tonight's show, where Swift is also set to perform.
But despite the blond beauty's immense accomplishments at such a young age, she has no plans of slowing down, and, is in fact, working on her fifth studio album, following the success of Red.
"I think the goal for the next album is to continue to change, and never change in the same way twice," the 23-year-old beauty reportedly said after she was honored for a record the sixth time as songwriter-artist of the year by the Nashville Songwriters Association International. "How do I write these figurative diary entries in ways that I've never written them before and to a sonic backdrop that I've never explored before?"
The seven-time Grammy-winner added: "I think what I'm noticing about it so far is it's definitely taking a different turn than anything I've done before."
Congrats on the honor, Taylor!
Are you excited to see T.Swift at the CMAs tonight? Tell us in the comments!