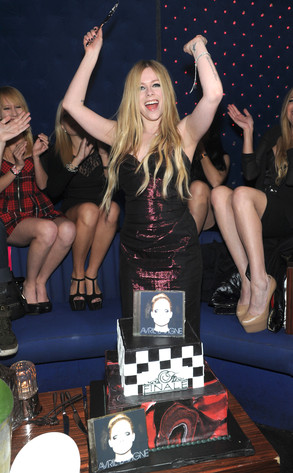 Jamie McCarthy/Getty Images
It didn't take long for Avril Lavigne and Chad Kroeger to fall in love and get married, but the rockers are taking their time when it comes to starting a family. While celebrating the release of her self-titled fifth studio album at Finale in New York City on Tuesday, Nov. 5, the "Here's to Never Growing Up" singer spoke to reporters about their parenthood palns.
"I want one or two [kids], but not right now," said Lavigne, 29. "Like, in the future. Eventually."
"I still need to just have fun!" she added. "I've got a record, a tour. I'm not ready right now. I want to just focus on my music, but down the road, eventually [we'll have children]."