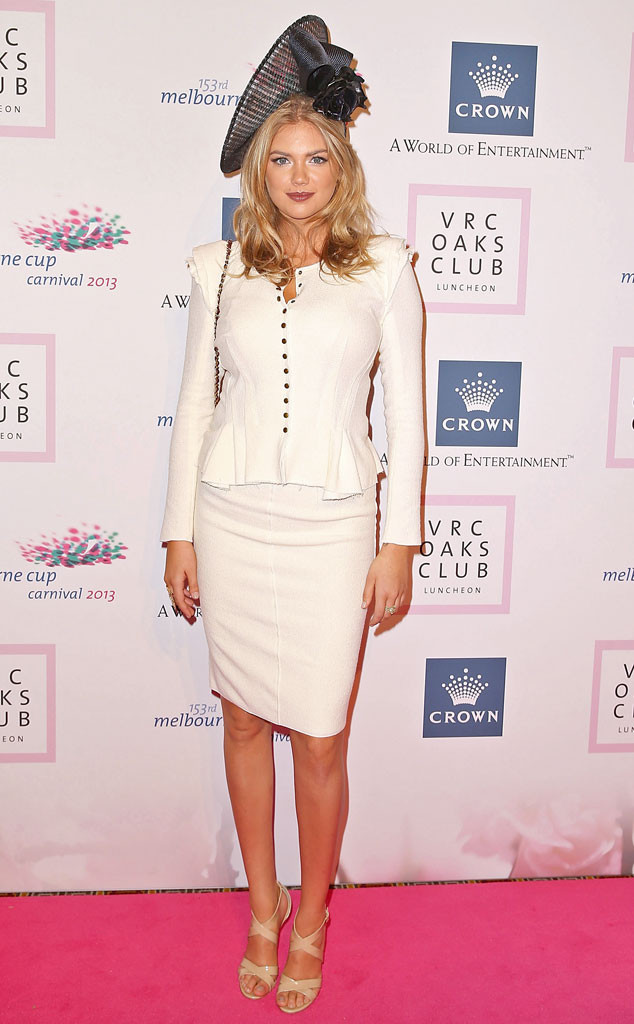 Mark Metcalfe/Getty Images
Kate Upton knows there's a time and a place to bust out the girls, and a fancy midday social gathering is not that time!
So on Wednesday, Nov. 6, the 21-year-old Sports Illustrated swimsuit model kept her cleavage under wraps at a 2013 Melbourne Cup luncheon. There, as an invited guest of the Victorian Racing Club and Emirates Airlines, the blond beauty stunned in a demure cream-colored Nina Ricci peplum suit. While still gorgeous, this was quite a change from her previous ensemble.