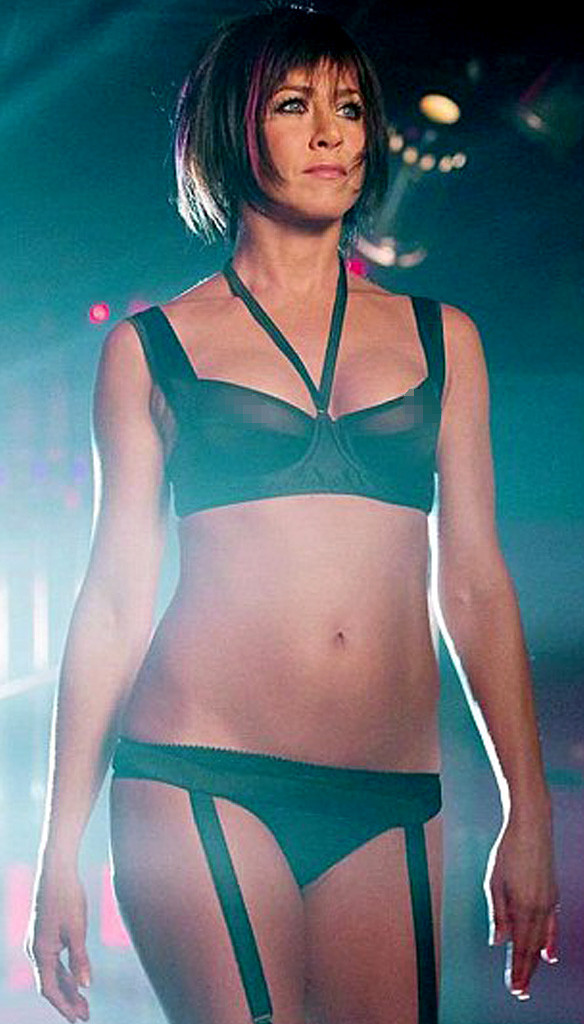 Warner Bros.
In addition to a dramatic new haircut, it looks as if there's another thing putting Jennifer Aniston's name in the headlines right about now.
Make that two things.
Revealing stills of the actress that were taken while she was rehearsing for her role as a stripper in this summer's hit comedy We're the Millers have gone viral.
Of course, what's making these pics such a sensation is the fact that they show Aniston inadvertently revealing both nipples through a semi-sheer black bra.