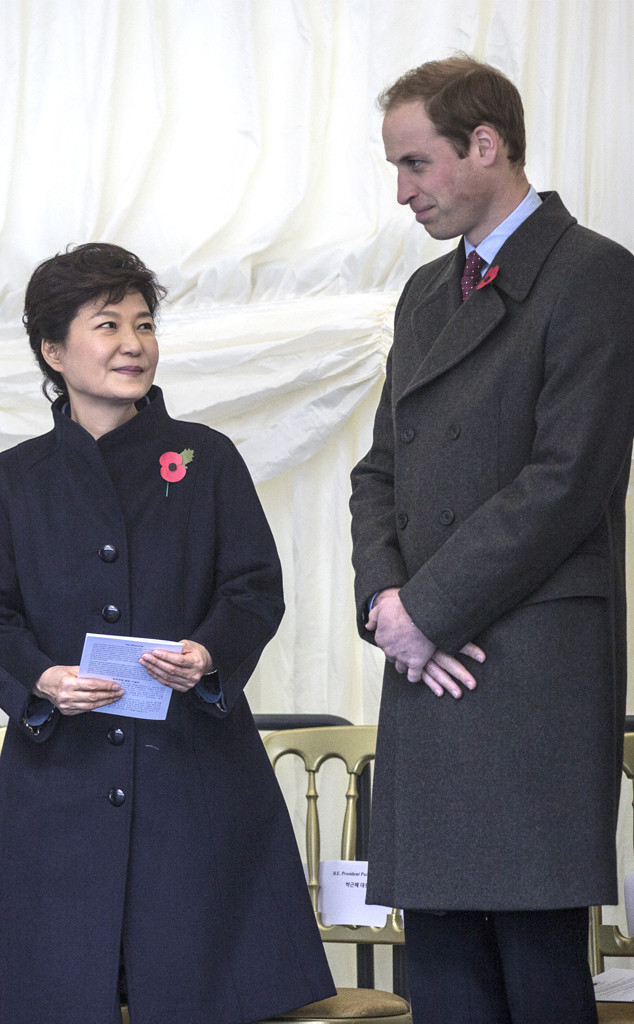 WPA Pool-Richard Pohle/Getty Images
Prince William is really reppin' the royals these days!
On Wednesday, Nov. 6, the future king of the United Kingdom greeted South Korean president Park Geun-hye at a ground-breaking ceremony revealinged the design for the Korean War memorial in London. While William met informally with President Barack Obama and First Lady Michelle Obama during their 2011 State visit to London, his meeting with South Korea's first female president marked his first official time performing State duties typically handled by Queen Elizabeth II.
The Korean War, which spanned the years of 1950 to 1953, was between what we now know as South Korea, backed by the United Nations, United States, and Britain, and North Korea, which was then supported by the Commonwealth of China. Per London's Express, 85,000 British servicemen fought in support of South Korea and over 1,000 died.