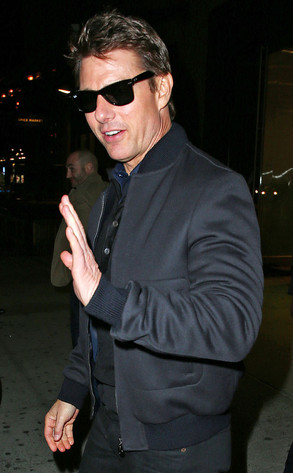 Tom Cruise said that he had no choice but to keep fighting.
In a sworn deposition he gave in his ongoing $50 million defamation case against publisher Bauer Media, the movie star used the word "disgusting" in reference to two stories printed in In Touch Weekly and Life & Style in July and October of 2012 that claimed that the actor had chosen Scientology over daughter Suri Cruisefollowing his split from the child's mother, Katie Holmes.
"What I find most disturbing is that I have to sit here and look at this photograph of my daughter with 'Abandoned by Daddy'—to me, that is what sticks out the most," Cruise said in his Sept. 9 deposition, referring to a print copy of one of the cover stories in question, according to court documents obtained by E! News.