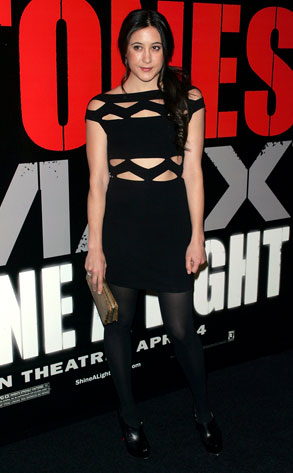 Jim Spellman/WireImage.com
Vanessa Carlton shared unfortunate news with fans today.
The singer, who recently announced she was pregnant, revealed on her Facebook that the reason behind canceling some of her tour dates was because she had lost her pregnancy.
Carlton explained that she was "diagnosed with an ectopic pregnancy, or in my case it was a fallopian pregnancy (the embryo settled in my tube, which is the width of a straw.) This is not considered a viable pregnancy, because the fetus cannot develop and it is a high risk situation for the mother because of the potential for tubal rupture and internal bleeding."