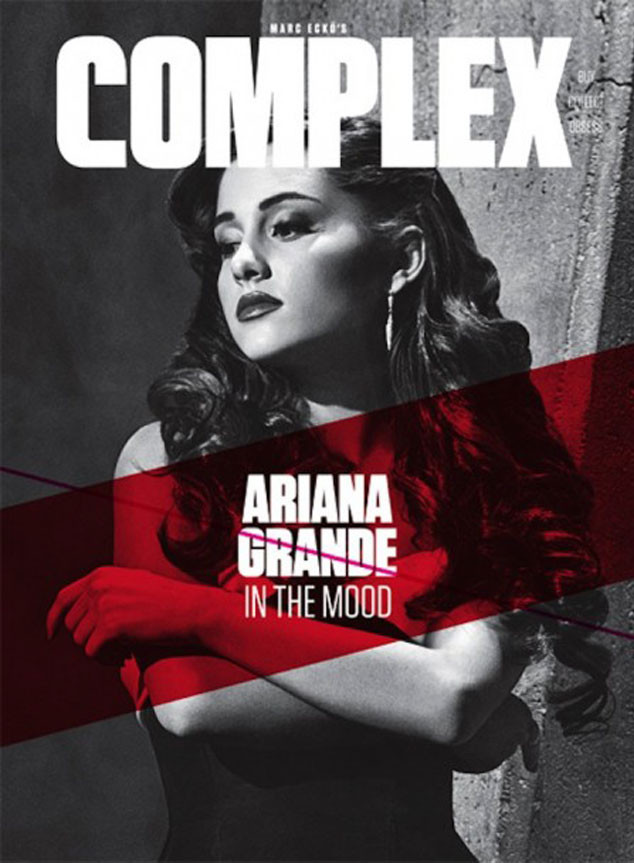 Complex Magazine
Halloween may be over, but a little ghost story from Ariana Grande is necessary right now. Why, you ask? Because it's intense and frightening and everything a ghost story should be.
The 20-year-old star snagged the latest cover of Complex magazine, and along with looking absolutely stunning in the black-and-white photo and discussing a variety of topics, the Yours Truly singer shared a freaky story about having a run-in with a demon. Seriously!
"We were in Kansas City a few weeks ago and went to this haunted castle and were so excited. The next night we wanted to go to Stull Cemetery, which is known as one of the seven gates to hell on Earth. The Pope won't fly over it," she began to say.