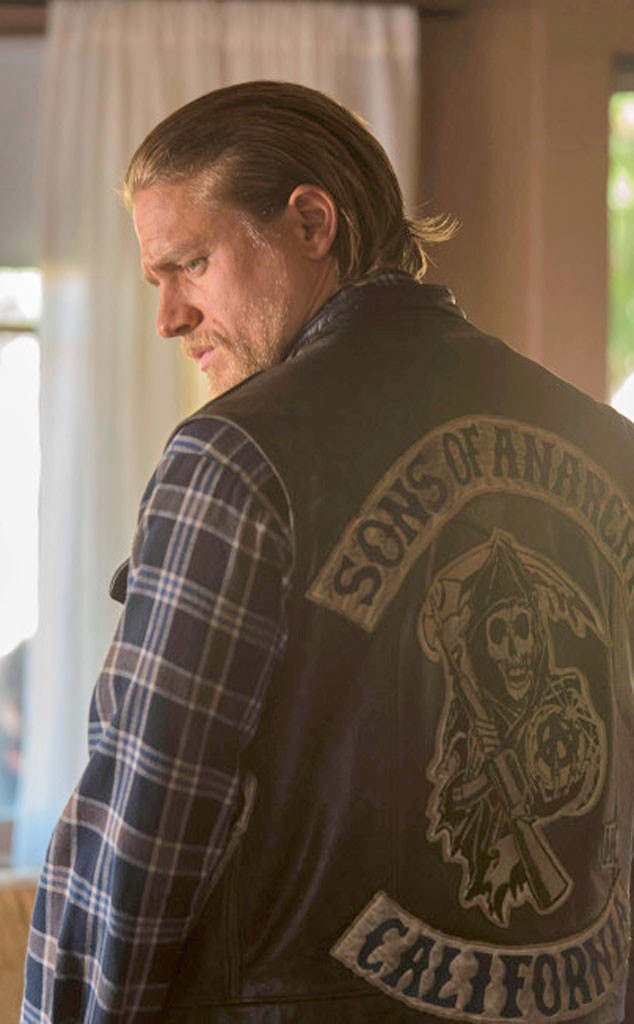 Prashant Gupta/FX
Spoiler alert! We're about to dig into the biggest, most jaw-dropping moments from Tuesday night's TV. If you haven't yet watched a particular show, and don't want to be spoiled, skip to the next!
Sons of Anarchy: Jax (Charlie Hunnam) promised to deliver the IRA to the DA so they can pin the school shooting on someone, all in exchange for the club and Tara's charges to be dropped, but then Gemma (Katy Sagel) tells him about about Tara's (Maggie Siff) faked miscarriage, her plans to leave him and that she's taking the kids. That does not sit well with Jax at all. The episode ended with Tara rocking Tommy with a gun in her lap, waiting for Jax to come home and confront her. We are already tingling with anticipation for next week's episode.
And in gross news, Clay (Ron Perlman) bit the nose off of a guard. How he's going to smell now, Clay? Cruel move on your part.