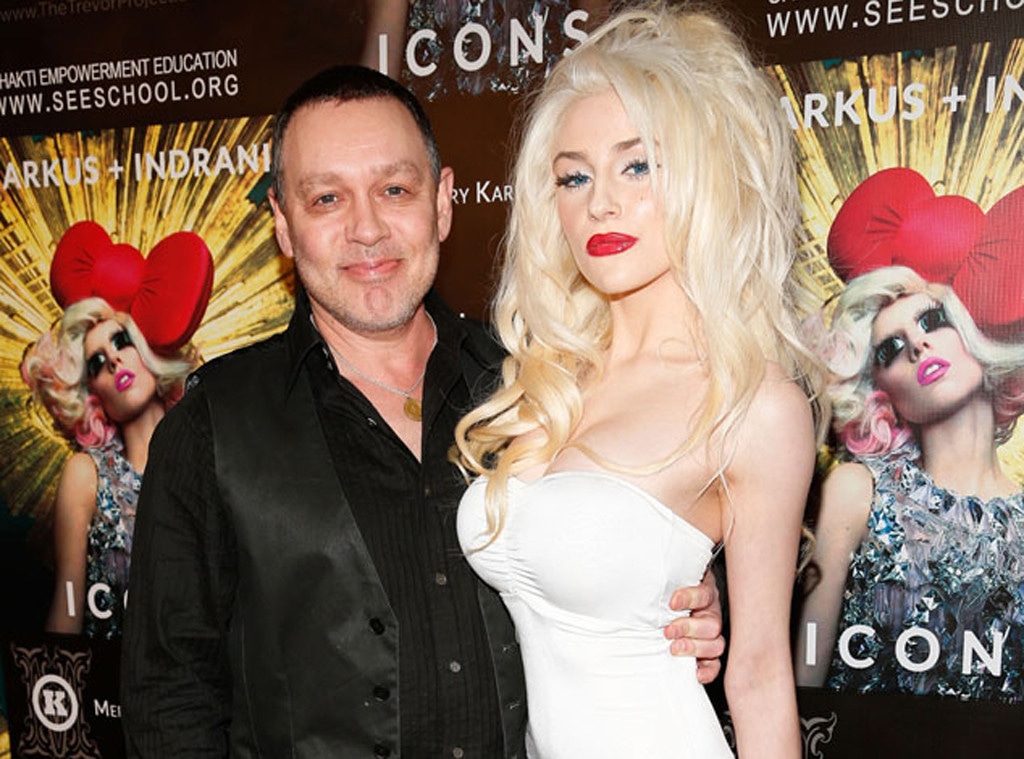 Imeh Akpanudosen/Getty Images
Courtney Stodden and Doug Hutchison have decided to part ways.
The two, who have been married for less than three years, are splitting up and opting to share joint custody of their pet pooch, Dourtney, according to the Daily Mail.
The reality star's rep released a statement saying, "After two and a half years of marriage, Courtney and Doug have decided to become legally separated. This is a mutual and amicable decision that they're making together."
The statement went on to explain that Courtney's age did have a role in their split.
"As you know, Courtney was married at a young age. Now, at nineteen, she's interested in exploring life as an unmarried single young adult—with the freedom to explore her independence."
David Tonnessen,PacificCoastNews
So how is the Green Mile actor handling the breakup?
"Doug supports Courtney 100 percent," the rep said. And it looks like the two have laid out the foundation for an ongoing work relationship in the near future.
"The two will remain living in the same house [for now] in separate bedrooms, and Doug will be co-managing Courtney's career."
The duo also expressed their gratitude for one another by saying, "We love each other very much, want for each other's happiness, and will continue being the best of friends for life."
Courtney and Doug initially landed in headlines (and hot water) after the blond star, who was 16-years-old at the time, wed the 51-year-old actor.
The two claimed to have had permission from Courtney's parents to become husband and wife after they began a courtship online.
Around the time of the couple's second anniversary, Courtney told E! News that "the thing I've learned most in the last two years in marriage is that compromise is key."
When asked what she thinks of critics who said that the two wouldn't be able to stand the test of time due to their age difference she said, "Nobody can predict the future."