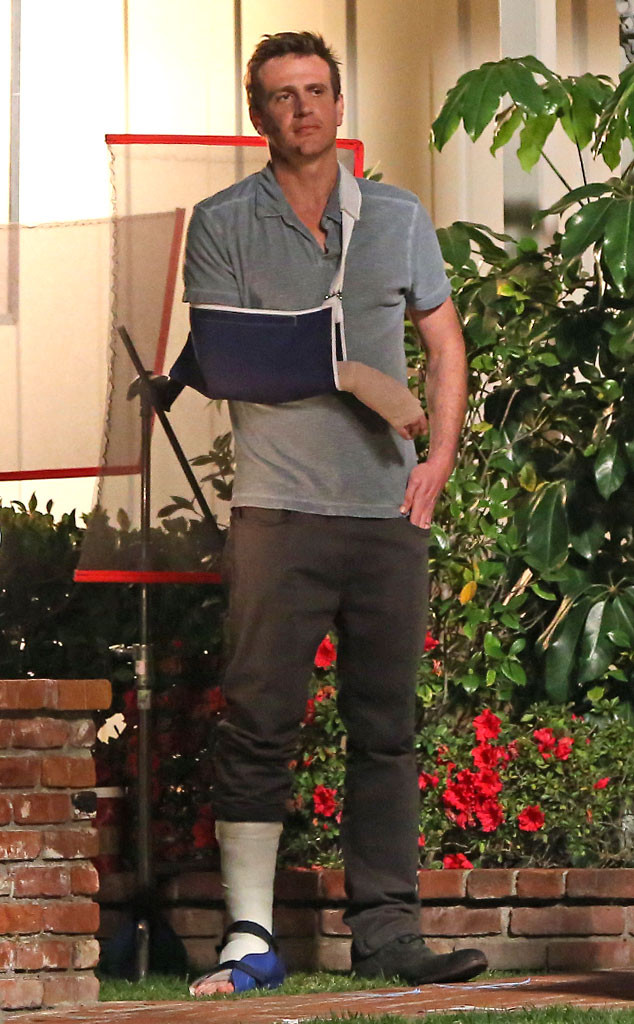 Chiva/INFphoto.com
What the heck happened to Jason Segel?
The How I Met Your Mother star was spotted in L.A. recently looking all bent out of shape with his right arm in a sling and his right leg in a cast.
But fear not, Segel fans. The funnyman was only faking his injuries while filming scenes for his upcoming comedy, Basic Math, costarring Cameron Diaz and Jack Black.
The R-rated film, formerly titled Sex Tape and directed by Jake Kasdan, follows a married couple who embark on a quest to retrieve a lost porn video they made of themselves.