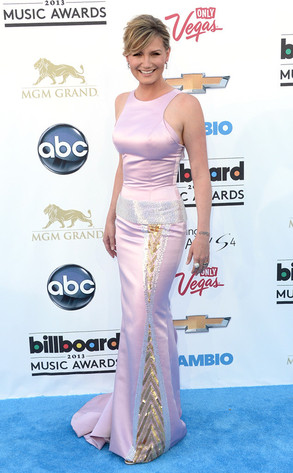 Jason Merritt/Getty Images
Jennifer Nettles fans, rejoice!
The female half of the wildly popular country music duo Sugarland has just announced the release date for her upcoming collection of tunes sans music partner Kristian Bush.
(Don't worry. The two are simply taking a brief break to pursue their own projects.)
"The release date is set! Mark those calendars - my debut solo album 'That Girl' is coming Jan. 14th woo-hoo!" Nettles tweeted on Tuesday, Nov. 5.
"I think this album so far for me musically has been the most intimate and personal ... musically and vocally," says Nettles, according to the Washington Post. "I think it's way more intimate to me and way more personal in the sense that when you collaborate, that's the nature of collaboration, you're affecting each other, and playing with and inspiring each other, and yet there are things that one may not get to do or want to when collaborating."