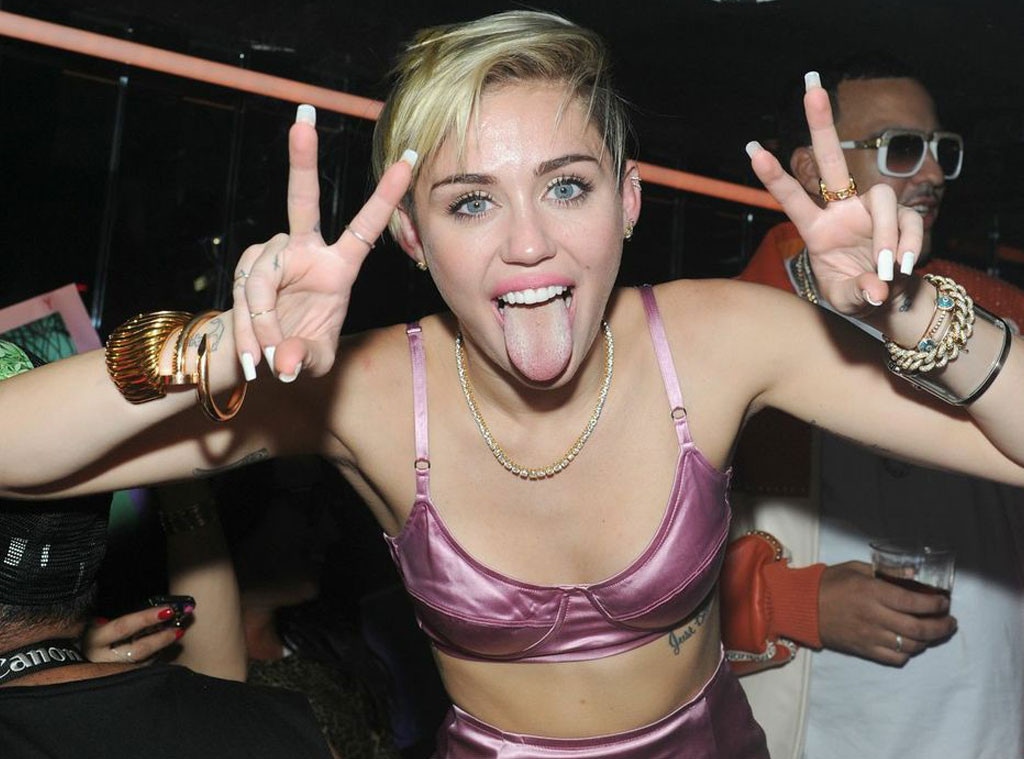 Jamie McCarthy/Getty Images
Miley Cyrus has adorned her bod with some ink yet again.
The "Wrecking Ball" singer revealed a snapshot on Twitter of her latest ink, located on her right forearm.
Cyrus confirmed that the tattoo is of her "mammie" after a fan tweeted the star asking who the portrait was of.
The starlet also wrote as a caption to the pic, "because I am her favorite & she is mine."
The image shows her grandmother's face and neck and fades just before getting to her right wrist.
Kat Von D was given the honors of tattooing the former Disney darling. In fact, Cyrus tweeted another photo of the famous tattoo artist drawing on her in her store.
"Love, love, loved tattooing you last night, @mileycyrus," the reality star wrote on her Instagram.
In Kat's photo, you can see the original photograph that was used to recreate a picture of Cyrus' grandmother for the tat. Looks like a spitting image!
She also posted another shot that read, "Grandmas rule" and showed off three different images of the tattoo in progress.
Cyrus appears to be relaxed and lounging in an all-black ensemble while Kat concentrates on the intricate ink.
But maybe the long night has caught up with the twerking queen?
She tweeted early Tuesday afternoon that she had a "sh—ty ass migraine."
Feel better, Miley!
So, Smilers, what do you think of her latest artwork? Sound off below!